---
The Alan Wang Team strives to stay on top of all the latest and modern tools available for showcasing your home. We recognize the importance of Internet Marketing in Silicon Valley, as well as all the methods necessary to visually show off homes in the best way possible. Here are some of the techniques we offer to make sure our listings are readily available for as many eyes as possible no matter where they are!
Staging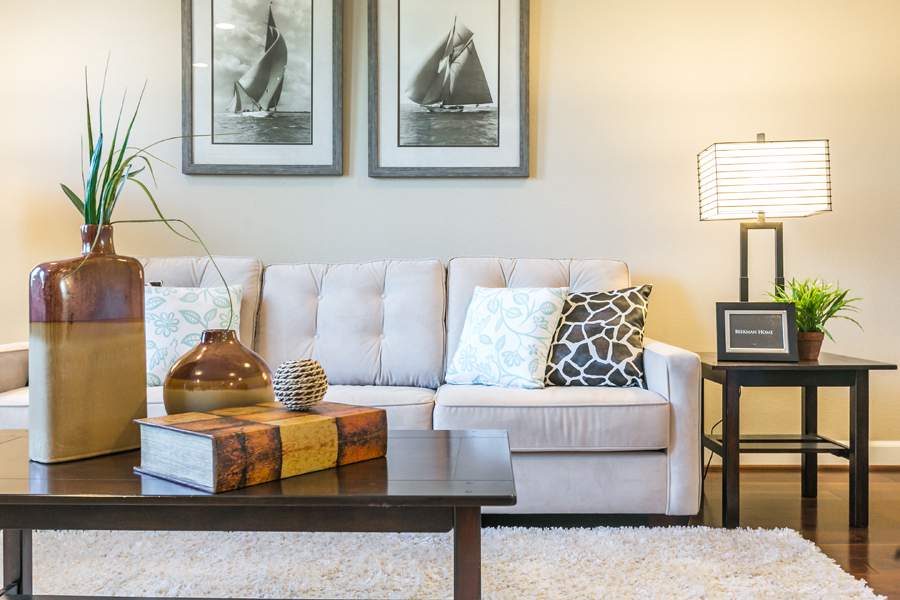 Photography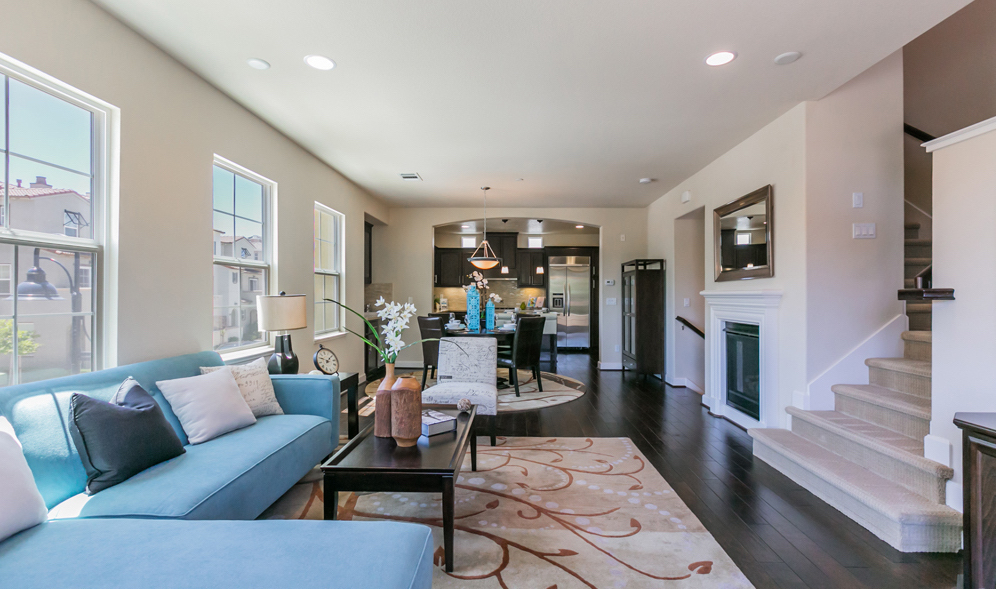 3D Tour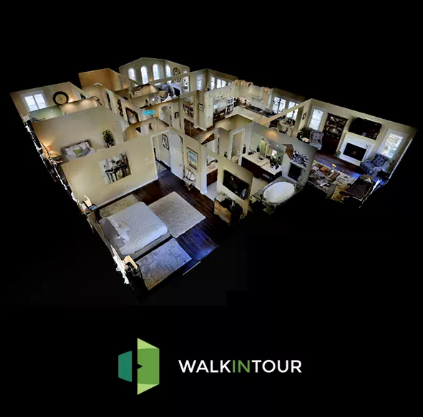 Drone Photography / Filming

Alan was Featured on House Hunters - Episode #5802 - "Convenience is Costly in Silicon Valley" on HGTV!




---
"How to Change Your Career and Pursue Your Passion" By UC Berkeley's Lara Klein featuring Alan Wang


---

Interview with Business Innovators Radio Network:


---

Feature in Top Agent Magazine: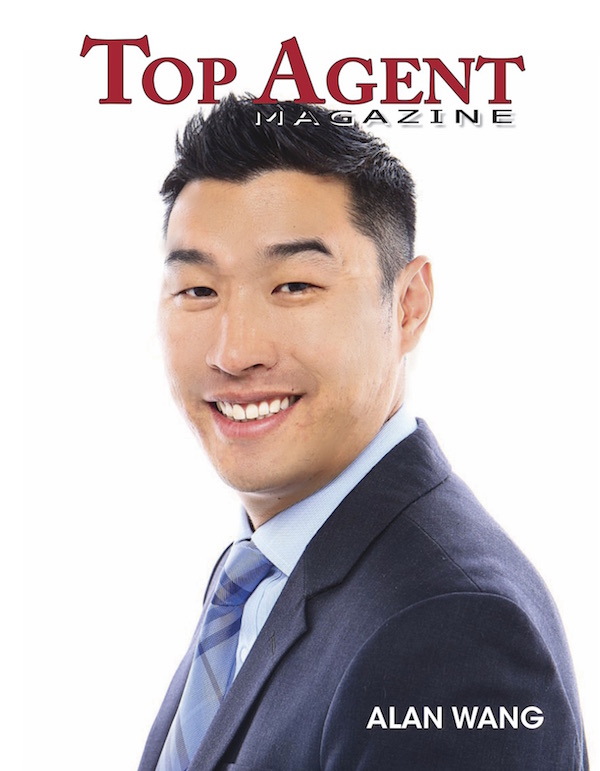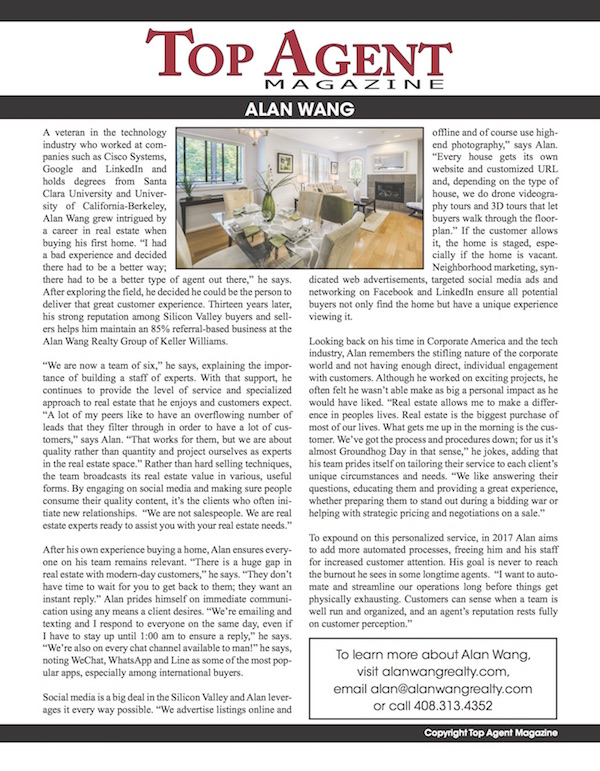 ---

Alpha Customer for Notejoy!

https://notejoy.com/case-studies/alan-wang-realty-group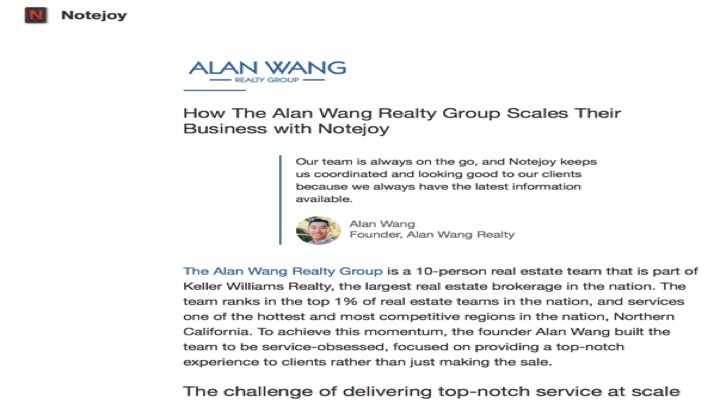 ---

The Alan Wang Realty Group utilizes technology within transactions to make the process as convenient as possible for our clients. We also have other systems in place to make sure timelines stay on track. Some of these platforms include:



---

The Alan Wang Group is a Proud Alpha Tester for various products:
Alaira (homegrown CRM)
Answers by Google
Zentley