Links and Resources
Alan's Online Blog
For my up to date thoughts on recent sales and market conditions, please take a look at my Real Estate blog located at
http://blog.alanwangrealty.com


Components of an Offer
Curious what the components of an offer are? See the following picture we have created to help you visualize what comes next when you are writing an offer to purchase a home or on the receiving end as a Seller.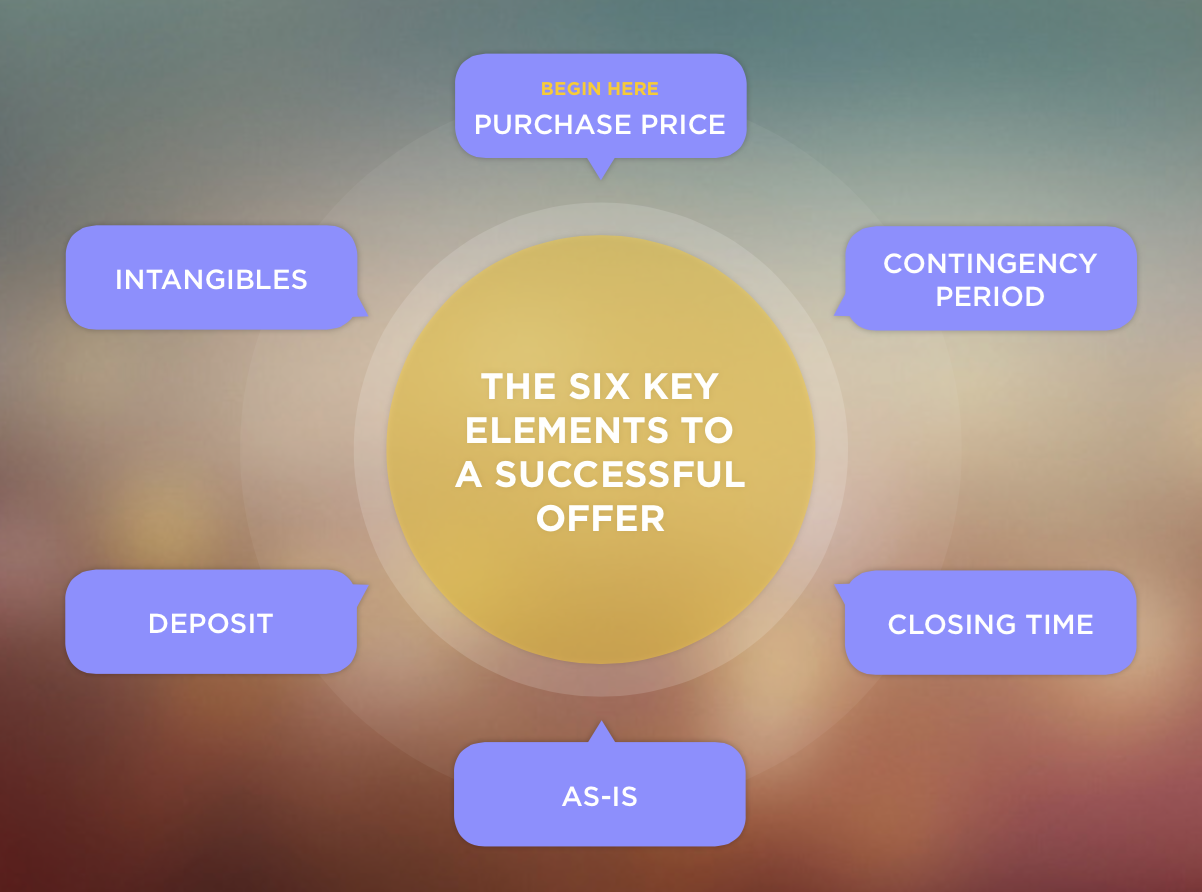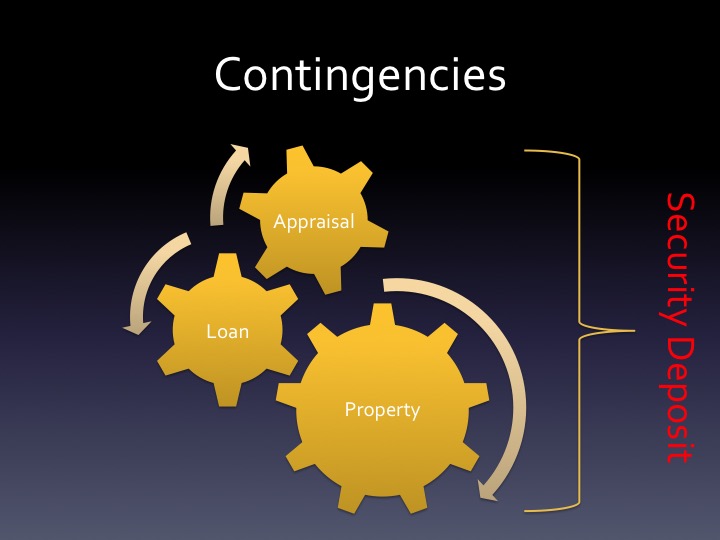 Here are the scenarios of how Loans, Appraisals, Downpayments and Deposits are intertwined -
https://www.linkedin.com/pulse/how-loans-appraisals-down-payments-deposits-intertwined-alan-wang/
Loan Agents
The loan process is the foundation of every real estate transaction. If the loan is not processed correctly and in a timely manner the Real Estate transaction could be in jeapordy and your deposits at risk. This is why it is important to choose a Loan Agent that you are comfortable with and one that has a track record of performance.
Ask me about my preferred lenders!
Closing Costs
Ever wonder who pays for what closing costs in which county? Here is a summary sheet that helps to define these costs by county.
Ways to Hold Title Ownership
Before closing on your new home, there are various methods of holding ownership also known as holding title. Each has legal and accounting consequences which we recommend that you talk to your Accountant and Lawyer to decide what case best fits your families' specific needs. Here are high level summaries for your convenience.
Use the official Santa Clara County MLS Listing search made just for you!
All Realtors pull information from this very database. E-mail me at
alan@alanwangrealty.com
to have a custom e-mail search setup for you or set one up on our website! Get home links e-mailed directly to your e-mail account! Browse homes at your leisure!
Curious how much your home is worth?
Zillow.com is an interesting site for very rough figures, however the data on this site has been known to not be completely accurate. Please e-mail us at
alan@alanwangrealty.com
for a customized estimated value on your home based on the most recent real time homes sold in your area.

Property Tax Payment Dates
The secured property tax bill is payable in two installments:

Installment 1
The first installment is due and payable on November 1. However, you have until December 10 to make your payment. (Always give yourself a few days, the county is not flexible on late payments).

Installment 2:
The second installment is due and payable on February 1. However, you have until April 10 to make your payment. (Always give yourself a few days, the county is not flexible on late payments).

For your convenience here are the links to the county websites:
Those of you that are curious about earthquake insurance please take a look at the California Earthquake authority website for a quote on an annual premium and coverages.
Home Safety
Don't regret not owning an alarm system when you become a victim of a robbery. Install an alarm system that when used, is monitored 24/7 by a central station operator who will follow procedures to call you first or dispatch the local police. (In cities that comply).
We highly recommend local company AEC Alarms serving the Bay Area since 1972 and voted number 1 in the Bay Area on Kron 4 news!
Please contact us directly at
alan@alanwangrealty.com
for a referral for a specific real estate service. There are too many possibilities to publish!