Brian and Elaine


My husband and I have been lucky to use Alan Wang Realty 3 times the past 5 years and each time was better than the last! We were referred by a family friend and we've never looked back.
May 2017 - First purchase, condo.
We worked with Alan and Jennifer to purchase our first property ever - a 2 bedroom, 2 bath condo! They knew the market and gave us realistic expectations. My husband and I decided to visit 5 or 6 open houses by ourselves just to explore what was on the market and absolutely unexpectedly fell in love with one of them. We called Alan, explained our visit and said we were 90% sure we wanted to make an offer. However, as first time homebuyers, we're very unsure. Alan suggested we take a look at 2-3 more so we felt comfortable. With the offer due in 2-3 days, Alan quickly scheduled a few more and after that, we were 100% in. On short notice, Alan set up a 3 hour call that night where we went over all disclosures and we talked through the offer package. We followed all his advice and guess what - our first offer was accepted! No counter, no stress! After the offer, Jennifer was with us every step of the way from inspection to move in. Again, no stress!
October 2021 - Second purchase, single family home
We reached out to AWR and talked to Jennifer about our needs, wants, and budget. Jennifer is a great listener and expertly narrowed down the location and our ideal home. Jennifer was always quick to respond to our many questions, and more importantly, always was a step ahead of knowing what we wanted/needed. I would text Jennifer homes I saw on Zillow and she was great at providing advice to ensure my husband and I focused our time and search. For example, I didn't want a home at the center of an intersection (T-junction) or near a freeway due to air pollution - however, when I'm emotionally drained (as housing searches can be) I would forget and Jennifer would remind me. Jennifer was always super patient and took the time to guide us in the right direction. And our dog loved her too!! Fast forward 5 offers later, all of Jennifer's initial predictions came true regarding cost, type of house, and neighborhood! We feel lucky that we only needed 5 offers, as this was a crazy sellers market. Offer accepted in Jan. 2022!
February 2022 - First sale, condo
After our offer was accepted, we talked to Jennifer about selling our condo. She knew how quickly the market can change and advised us to get our condo listed ASAP to beat the flood of listings that would come on the market in the spring. We took her advice and moved out of our condo and with her help, got it ready to list in 1 week. Jennifer and the AWR team took care of everything. Again, we followed all of their recommendations with the minor touchups/upgrades, staging, etc. After we saw our condo staged, we were shocked at how amazing it looked! We received multiple offers in the first 3 days it was listed and didn't even need an open house. Condo was listed on Wednesday, accepted offer Friday night. Due to Jennifer and the AWR team, we got the highest sale price at that time for a 2bedroom 2 bath condo that complex ever seen!! Again, Jennifer was right - if we waited just a couple of weeks, we would've competed with 2-3 similar condos that were listed for sale which could've lowered our sale price!
We can't speak highly enough of Alan and Jennifer! Behind the great duo are the great partnerships and team that supported us through all of this. The AWR staff and other agents are all top notch, super responsive and a pleasure to work with. We used their recommended lender and were super pleased with their expertise and our experience.
Home buying/selling undoubtedly is a stressful experience. Alan, Jennifer, the AWR team, their partner Lowery Wilson from Wells Fargo minimize the stress as much as possible through listening, responding quickly and delivering. It is a 2 way street, though, so listen to them as well when they give their expert advice! You won't regret it - we didn't!
Ankur and Smriti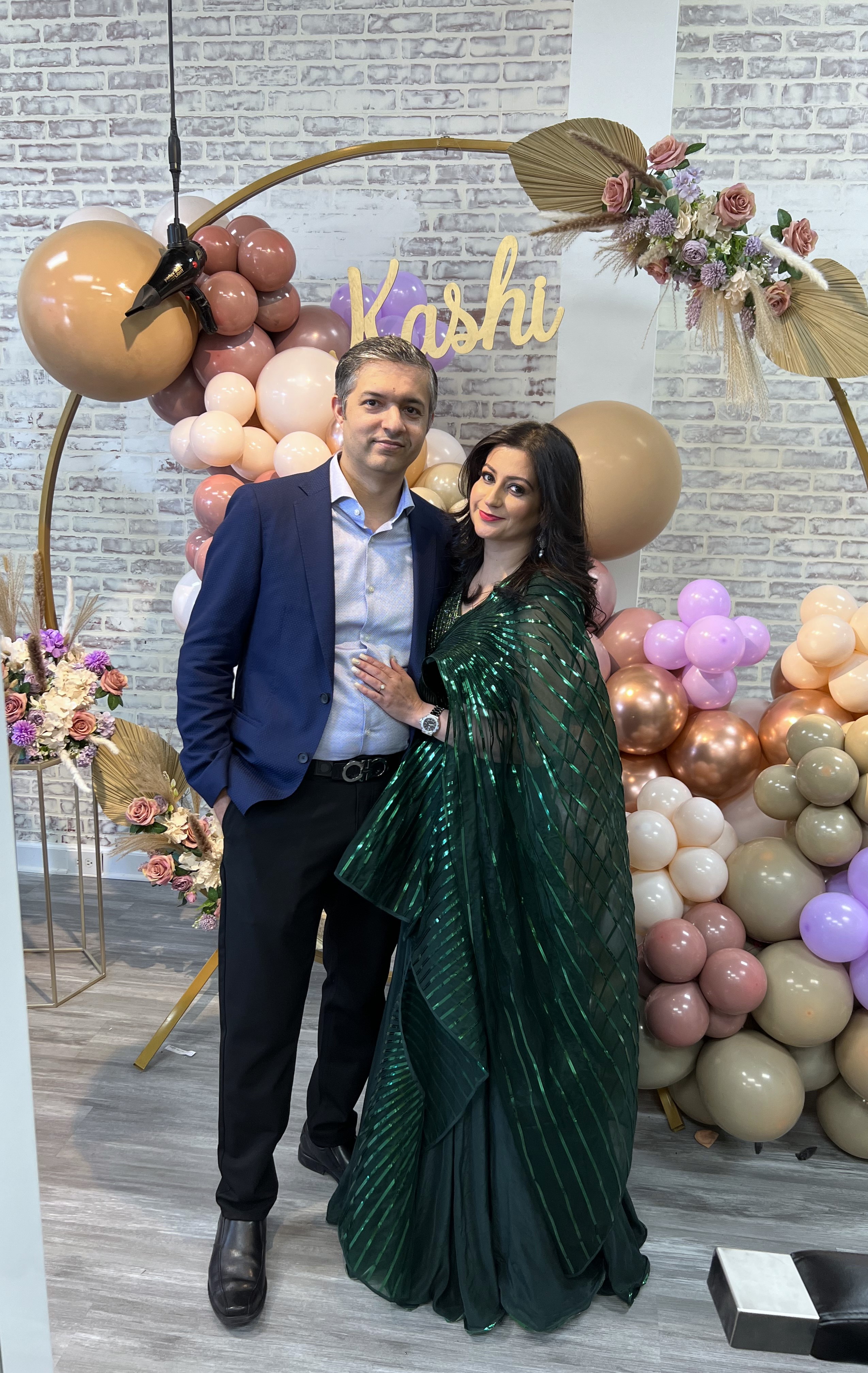 Alan has been our trusted real estate advisor and agent for last 8 years. He has provided us with invaluable & comprehensive market analysis helping to navigate through the hot Bay Area market all along. The process of selling and buying a home can be daunting in this area, but Alan and his team have gone way beyond to make it as comfortable as it can be. Think of his team as a Turnkey real estate team. In our previous transaction, we moved out of our home and handed him the keys to do the rest. He got our house repaired, staged and listed in a short 10 day period including the holidays. He adjusted quickly to the market turns to close our sale within our target. When looking for a home, he guided us to the best area as per our needs and provided all details of each home we liked before we put an offer. The offers we put were prepared with a great strategy to help align with our goals and the market conditions. He negotiated a great value for the house we loved and got the offer accepted. I highly recommend him for any real estate transaction, under any market conditions in the Bay Area.



Zach and Julia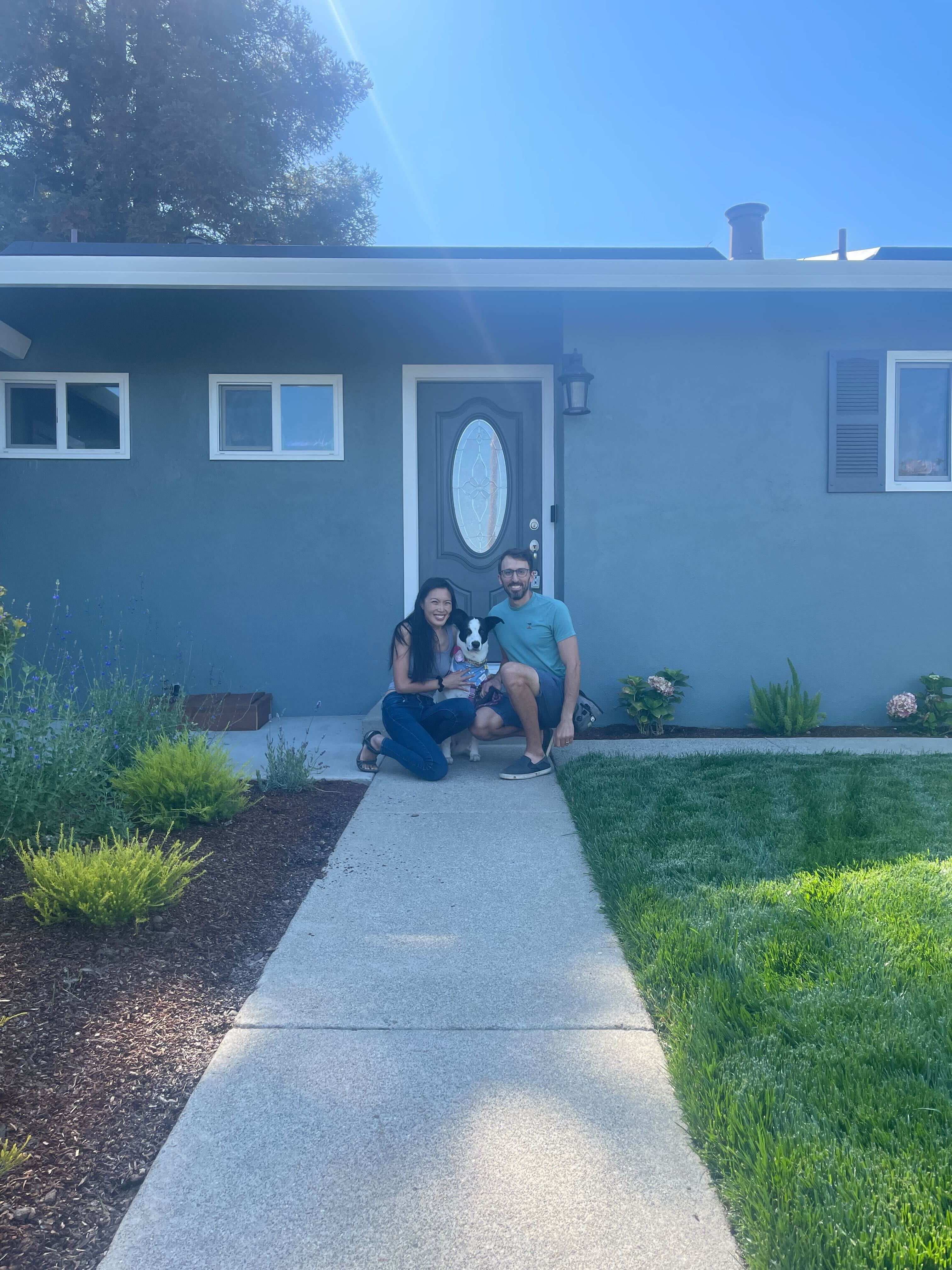 Jennifer, Alan, and the rest of the Alan Wang team are incredible. We never thought that we would be able to buy a home in the Bay Area, and she got us in a home beyond what we even imagined was possible. We are still pinching ourselves! We aren't able to appropriately capture how amazing Jennifer has been as a partner and how grateful and lucky we are to have worked with her.
Jennifer — Thank you for your endless patience, dedication, expertise, advice, and talent. You truly go above and beyond in everything you do. Every step of the way, you cared about us like we were your family. And while you thanked us for trusting you, I really want to emphasize that our trust in you is all deserved. You always had our best interest in mind and are oh so patient with our budgeting concerns and questions. We never had a moment of doubt of the things you could do (and we trusted you even more than we trusted ourselves). You should hear our conversations to each other "Jennifer said XYZ." "Jennifer recommended XYZ." "We should ask Jennifer for her ~vision~." And you brought us from heartbreak of losing out on our first offer, by saying you would get us something better. We didn't believe it, but we believed in you. And, as always, you were right.

If there is ever another house in the horizon, it'll be Jennifer and Alan Wang Realty.

James and Doris
We interviewed several realtors for selling our home and the minute we met Alan Wang we knew he was the one we could trust and work with. Alan was very transparent and appeared to be very knowledgeable of the Bay Area housing market. His communication was clear and he was very responsive. His commitment was amazing and we felt Alan was working with us, not for us. As and when there were issues he was on top of it making sure it was taken care of immediately. He was with us every step of the way and we would highly recommend him for your real estate needs. Fun Fact: Alan had his niece and daughter give out cotton candy during the open house which our neighbors found so amazing – the little things that make a big difference.





Eric Chan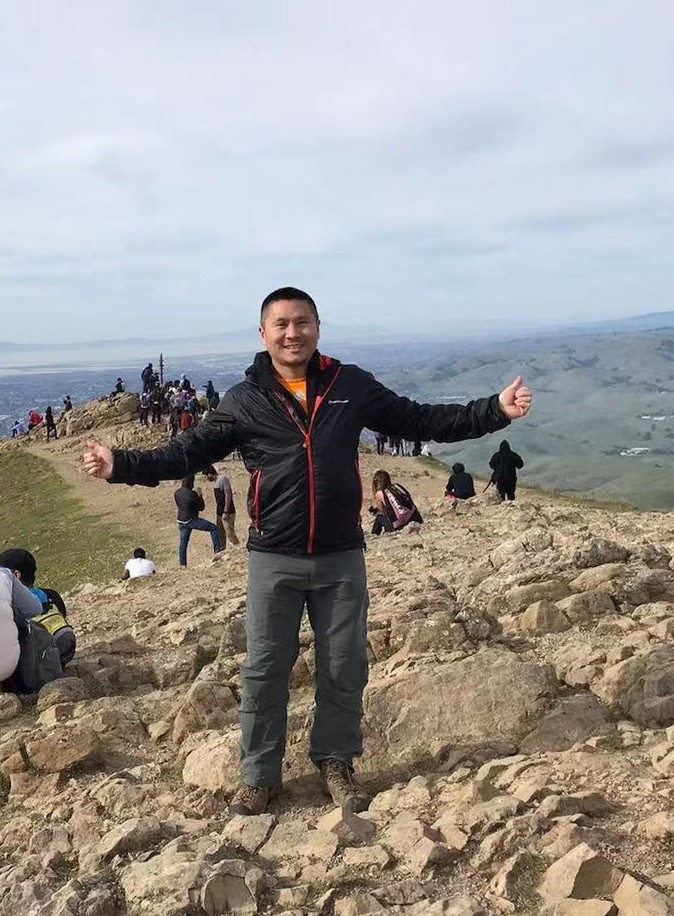 Selling a house is significantly more complicated than purchasing one. I interviewed several agents for the job, and Alan Wang stood out decisively among them all. He was most prepared and hit the ground running even during the first meeting, not wasting any time before he did the groundwork and providing a plan for my house, which included bringing a team of handyman to recommend and provide estimates for work that's needed to get my house in shape for selling while controlling costs. He also patiently answered all my questions satisfactorily. Importantly, I also felt like he has the right temperament to work with, since it's definitely like working with someone on a project together. Once I selected him, he and his team were very efficient and organized, giving me a rough timeline and scheduling all the repairs, yard work, staging, photos, cleaning, etc. They were efficient and detail-oriented, and very responsive in every step of the way. Most importantly, they listen to my inputs, and was very flexible and willing to work around some of my travel schedules, always go the extra mile to help out in any way possible. They were never pushy or insist that things done a certain way, but they always give sound advice but ultimately let me pick among my options. Ultimately when it comes offer/bid time, he showed off his strategic and negotiation skills to let bidders compete for the house by pricing it right and adjusting his strategies based on real-time situations. I think the agent-seller relationship must work on both the technical and interpersonal level, I think Alan and his team knocked it out of the ball park. Thanks so much for the wonderful job. I unequivocally give them my highest recommendation!

Ron and Winnie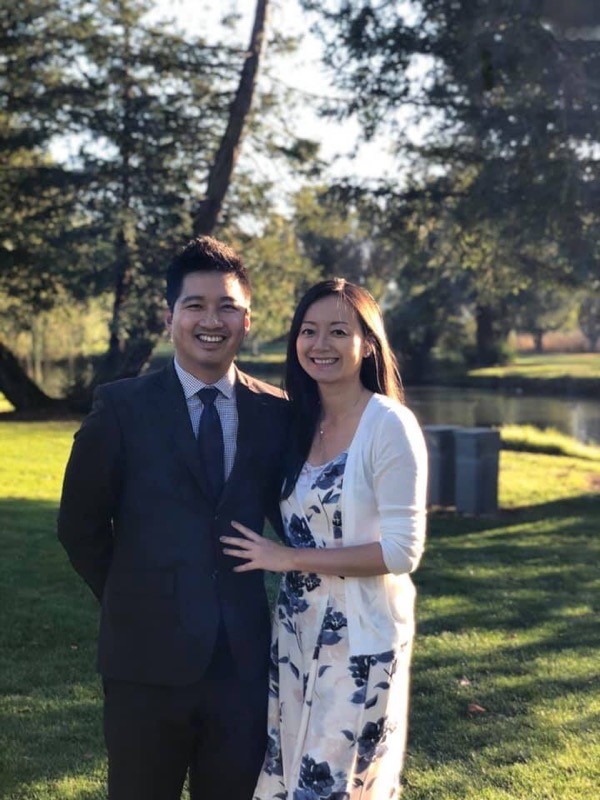 We could not have been in better hands than Ruben's for our first home buy in Pacifica! Now 6 months after the purchase, we could not be happier. Ruben was extraordinarily patient, responsive, and educated us throughout the process. He was on top of every home and bid we were interested in. He took every offer very seriously, conducting comparative market analyses and summarizing disclosures. Ruben really went above and beyond throughout to answer our questions. Alan and the whole KW team helped tremendously throughout the process and were extremely organized, especially with the many documents. We loved the finishing touch of Ruben handing us the keys in a photo finish the day of the close! We highly recommend Alan's team and will use them again when we're on the Bay Area market again.






Steven and Patricia La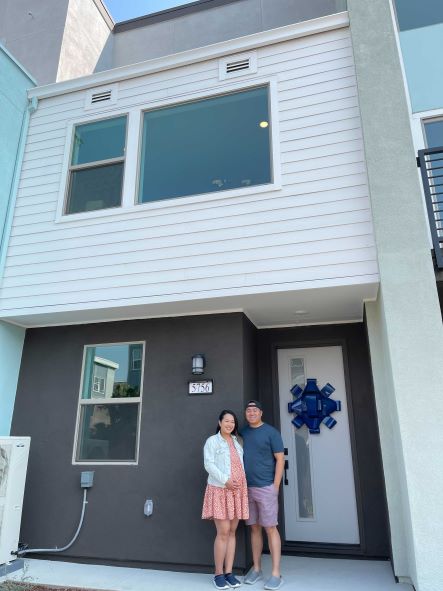 Jen Tom was the best realtor you can ever have. As a first time home buyer, we have no clue the whole process of owning a home. We met with her back in 2019 to discuss what needs to be done first and she walked us through the process and asked specific questions what we're looking for. Then when we're ready, we contacted her again in January of 2021. She immediately got to work and showed us houses. We looked at a lot of potential homes and we really appreciated her honesty and opinions in all the homes we were looking at. We felt at ease as she walked us through the tours. Then finally, she mentioned a new construction in San Jose. We got really excited and next thing you know we found our home. We are so grateful for Jen and her team for always being on top of everything. She was on our side from the day we first saw the model homes, all the paper works, loan process, and designing the house. She made sure that she was always available for us to answer all our questions and concerns. We really appreciate everything you've done for us Jen. Without you, we wouldn't find our forever home.


Joe and Enya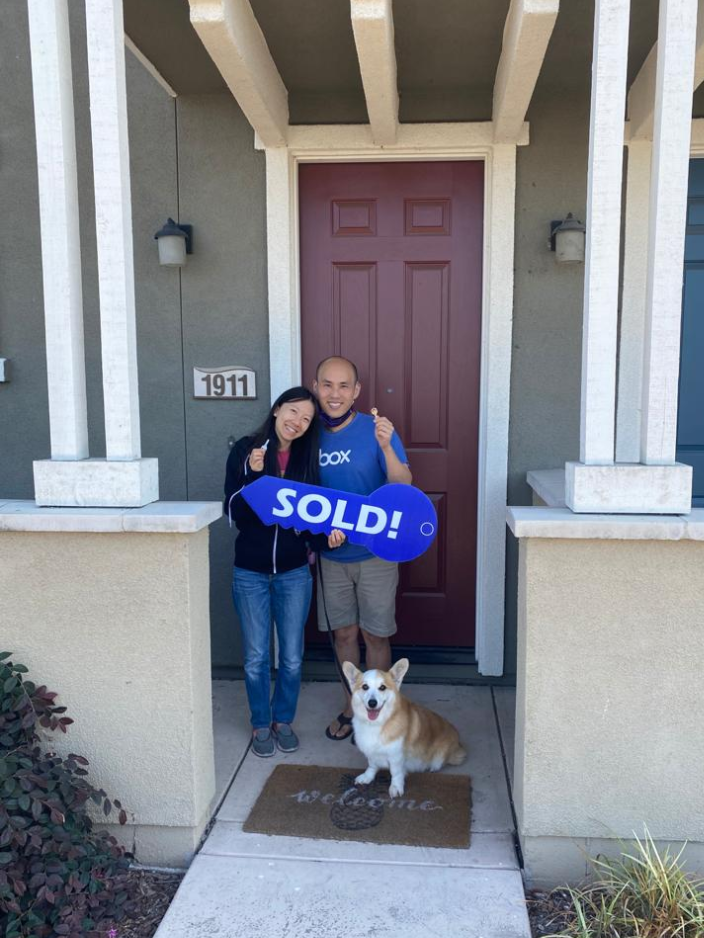 Joe and I wanted to say thank you for all your support on our house hunting journey. We feel lucky that we were able to find a place and close the deal within 6 months during such a competitive time. We couldn't have done it without your expertise and support. So a big thank you to all of you, especially Ruben who has been super patient and supportive with us throughout the journey. Thank you, thank you.
P.s Our corgi daughter Miley says thank you too 😂 She's loving the new place as it's bigger and cooler!

Jena Jiang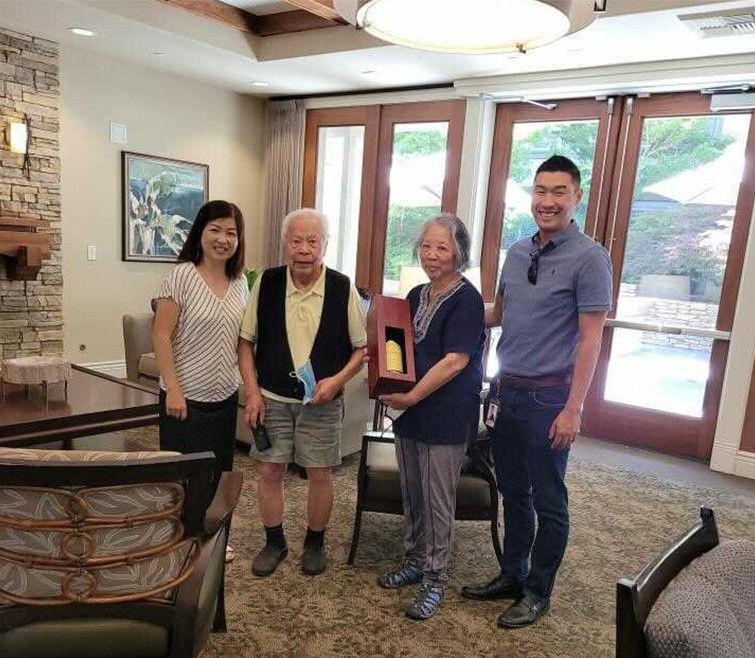 Alan and his team did a phenomenal job for us selling our Saratoga family home. The listed price as below $2.2M and he sold almost $400K over asking.
We had an unforeseen sewer flood two days after buyer signed their purchase agreement. Alan and his team handled it right away and very professionally. He kept everyone calm and buyer didn't cancel. Our star agent work tirelessly with contractors, insurance adjusters and buyers during this entire remodel process. The end result was a super happy new homeowner and we are so thankful to have Alan as our Selling agent!!






Sean and Arlene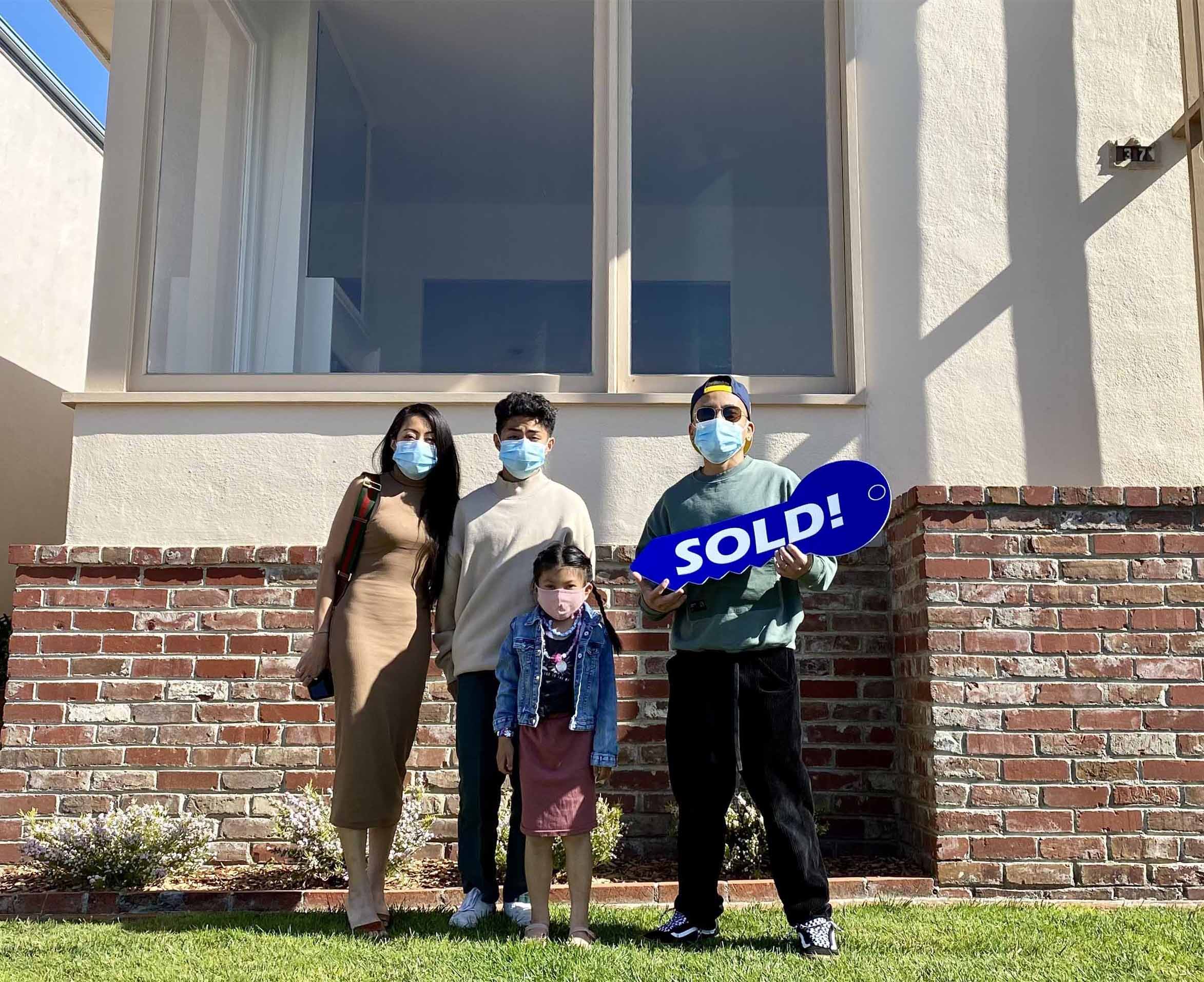 Alan and Ruben were awesome to work with. They navigated a daunting home buying process and made it personal, approachable and enjoyable. They prepped us every step of the way and were ultra responsive via phone, text and email to answer questions, book viewings, and keep us sane.
We were most impressed by the closing process. They crafted and executed a strategy that ultimately won. We were in and out of the market in less than a month! We were blown away by their efficiency, attention to detail and resolve.
Ruben and Alan are seasoned vets that truly know the game. We couldn't be more excited to be first time homeowners and we have them to thank. Cheers to you both!

Matt and Reena Vokoun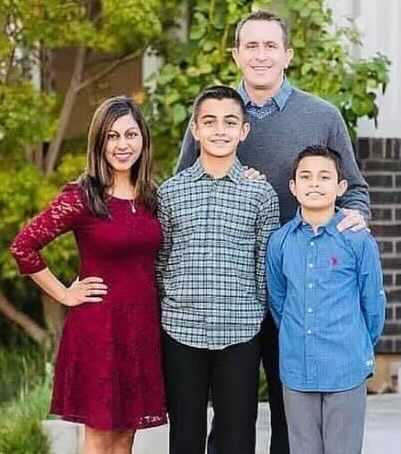 We love Alan Wang Realty, and they did an AMAZING job selling our house in Mountain View!! We give Alan the highest possible rating and recommendation! Alan and his team work tirelessly for their clients, and they are very proactive and responsive with communications throughout the process. His level of client service and communication is outstanding. Alan also knows the real estate market in our area incredibly well, which resulted in an outstanding sale process and strategy that lead to multiple offers and much more than our asking price. Incredible job Alan!!








Brian and Amy Chen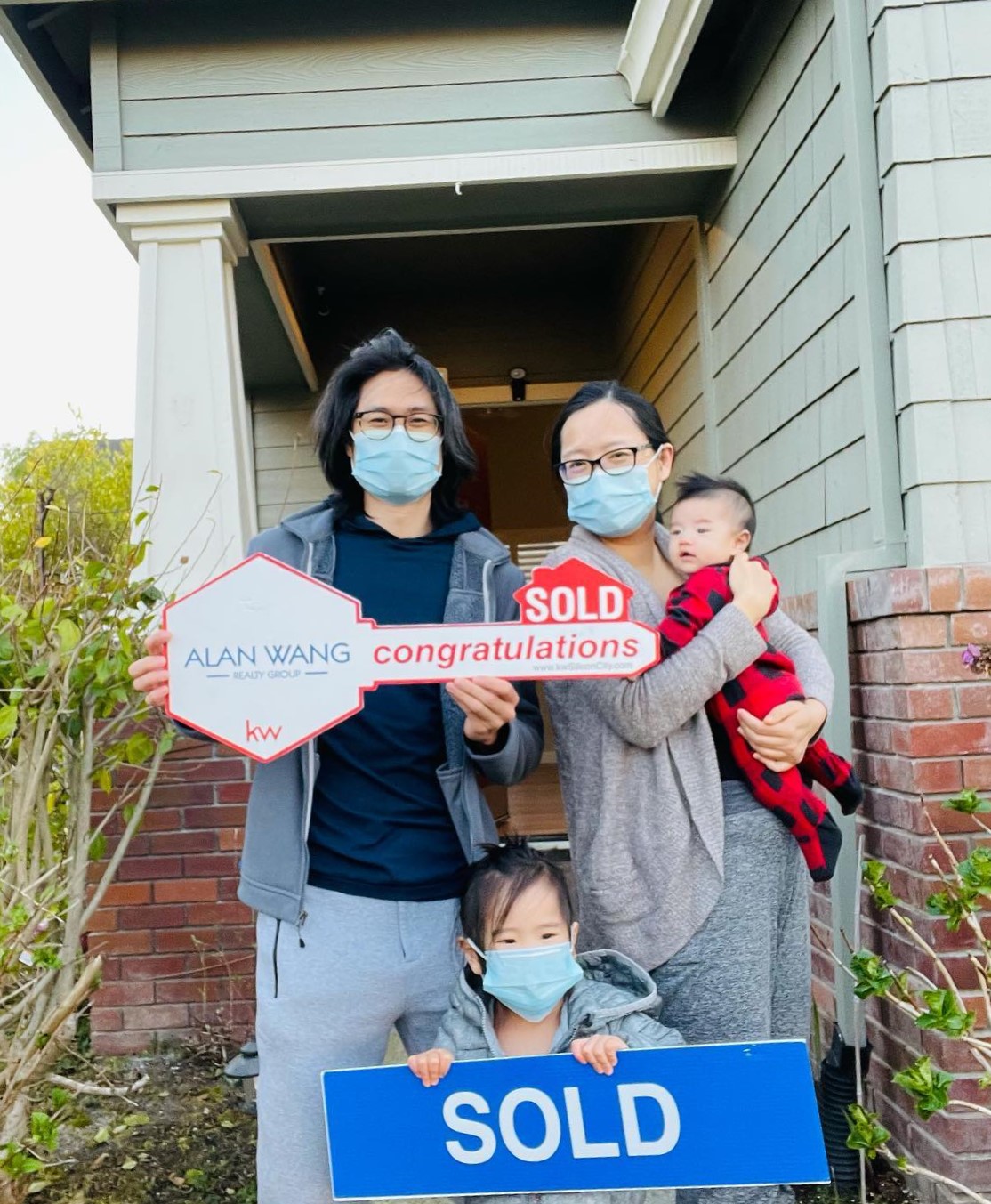 Alan Wang and his team are amazing! I recently purchased a property with Alan, and the experience exceeded my expectations. I highly recommend Alan for your real estate needs. Alan's extensive experience navigating the Bay Area's unique market dynamics enabled my offer to be the winner among multiple competing offers and significant time pressures. Alan let me take the lead on the overall home search approach. Despite his significant expertise, he still welcomed and respected my suggestions and preferences. Alan and his entire staff were responsive, quick, and very helpful in answering all my questions before, during, and after the home search and purchase process. They know what they are doing. In summary, I would definitely enlist Alan and his team again. Highly recommended!







Priscilla Vuong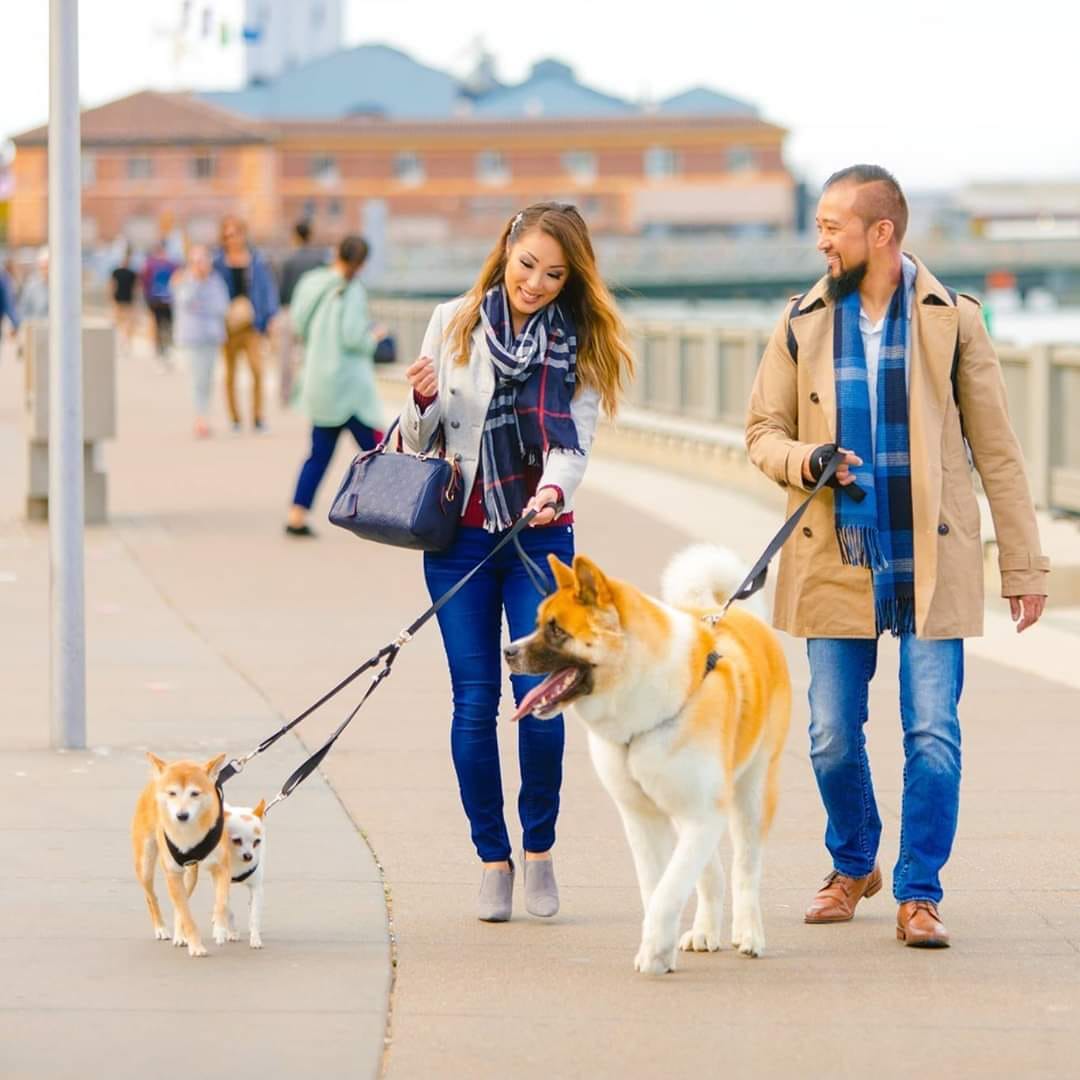 My husband and I are very grateful to have had Alan Wang in our corner for our second home purchase. With so much negativity and difficulties we were facing during 2020, it was an absolutely amazing feeling to have gotten the home we love. Not to mention, it was the first offer Alan helped us put out and was accepted within a couple of days! His support team and lender team were both extremely helpful and responsive at all hours, regardless of the issue. The entire process was a very positive experience for us as Alan always went above and beyond to ensure we were satisfied. Even though we've been through this process before, he was still very detailed throughout each step, which made us feel comfortable and supported. Looking forward to many more years of partnership with Alan and his team!


Ken and Debbie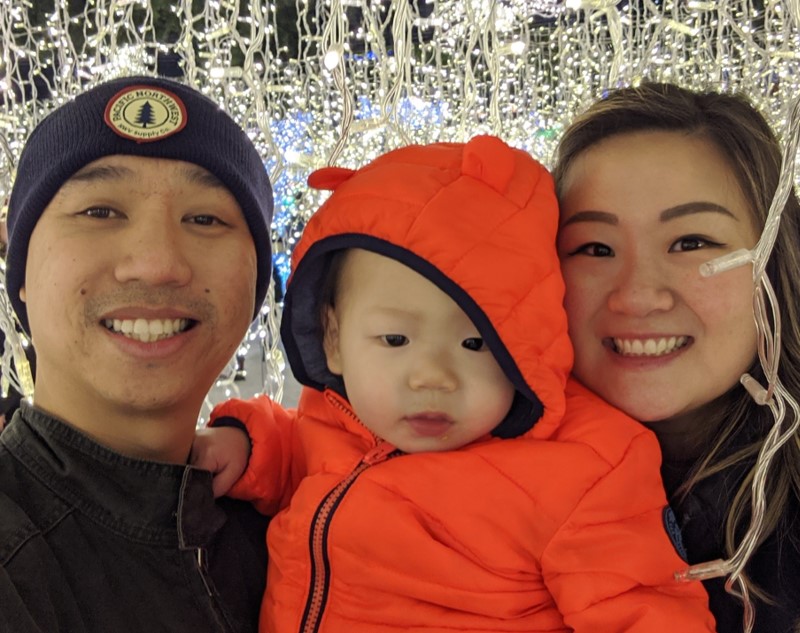 We have worked with Alan Wang Realty for the better half of a decade (9 years!), purchasing 4 homes and selling 2. Alan runs a tight ship in making sure that risks are mitigated and milestones are punctually met, leaving us to only have to worry about what we're going to do once we move into our new home! His team is extremely knowledgeable, and super responsive, making the entire experience seamless. Most recently, Alan helped us purchase a home during Covid's Shelter in Place, a feat that shows how the team can adapt to challenging times, while still meeting all of our priorities and asks! We strongly recommend Alan and his team!




Olivia & Luke
"We've had the pleasure of working with Jennifer Tom on three transactions over the past few years. She's truly one of the best in the buiness! When we outgrew our first home (which Jennifer helped us purchase), we knew she was the person to call. With her knowledge and experience, she helped us curate our wishlist, recommended neighborhoods that fit those criteria, and helped us put in a winning offer on a great house. Even though the transaction came with a challenging set of circumstances, Jennifer worked diligently to guide us to the finish line. We couldn't be happier with the outcome!s
While all this was going on, Jennifer also helped us on the selling side; she worked day and night to list our home on short notice and was in constant communication for showings and updates. She was respectful of our space and accommodated our work from home schedules due to COVID. Ultimately, she got us an unbelievable 10+ offers (a week after list) and we sold above ask. She worked her magic to make the transition seamless and we were able to close on both houses within a week of one another.
If you want a hard-working agent that is attentive, responsive and will always have your best interests at heart, look no further than Jennifer Tom! We are grateful to have had her by our side for all these transactions. Thank you to Jennifer Tom and Alan Wang Realty for assisting us with all our real estate needs!"


Daehoon and Kimmy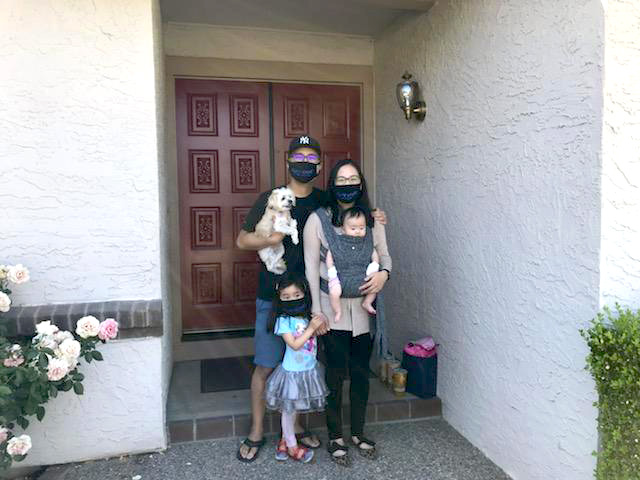 "What can I say about Ruben, Alan and our experience with Alan Wang Realty…actually quite a bit. We recently moved down to the Bay area and were hesitant to purchase a home. We heard of mixed experiences in buying a home…the massive price wars, dishonest real estate agents, and sacrificing our wish lists. We gave Ruben a massive list of requirements and a small search area. Out of the 13 items we required, he completed them all! Ruben and Alan partnered with us and took time out of their busy schedule to walk us through our options, explained the probable risks with our approach and gave us sound advice. We didn't need a real estate agent to tell us to offer our maximum price to give us the best chance to win, but they provided us sound analysis based on current and historical factors. I can't express how great their analytical approach simplified our decisions. They still reach out if we need anything after our house closed; how many real estate agents offer full service before and after the purchase closes? I am grateful that they were the ones that helped us purchase our home and I strongly recommend anybody to pick them if you want a partner with strong ethics and cares about you like family."


Shawn and Crystal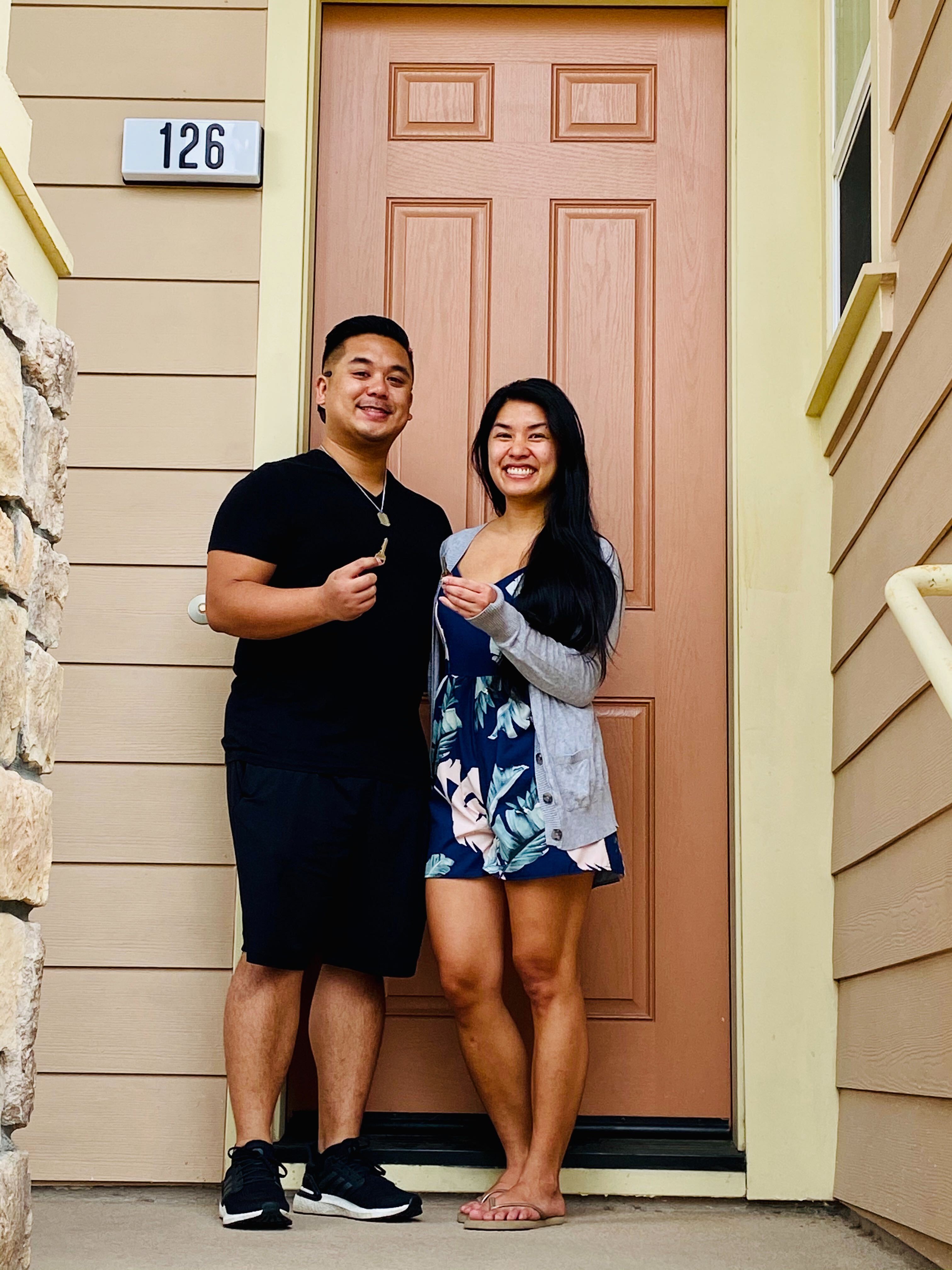 "We had the pleasure of working with Ruben Gallego, who was incredibly responsive and helped us feel secure throughout our journey. He was very knowledgeable, knew the right questions to ask, and always kept our best interest in mind. He was patient with us while we explored what we actually wanted in a home and his industry knowledge helped us find that. We would highly recommend Ruben Gallego as your future realtor.
As first-time home buyers, Alan Wang and the Alan Wang Realty Group made our first home buying experience easy, informative, and gratifying. They offered training on the buying process, supported with inspection appointments during the offer process, and upon closing were able to provide recommendations for cleaning services. Their entire team is extremely polished, and we believe that this helped us to stand out during the competitive offer process. We would highly recommend working with the Alan Wang Realty Group for your realty needs."


Jacob and Christine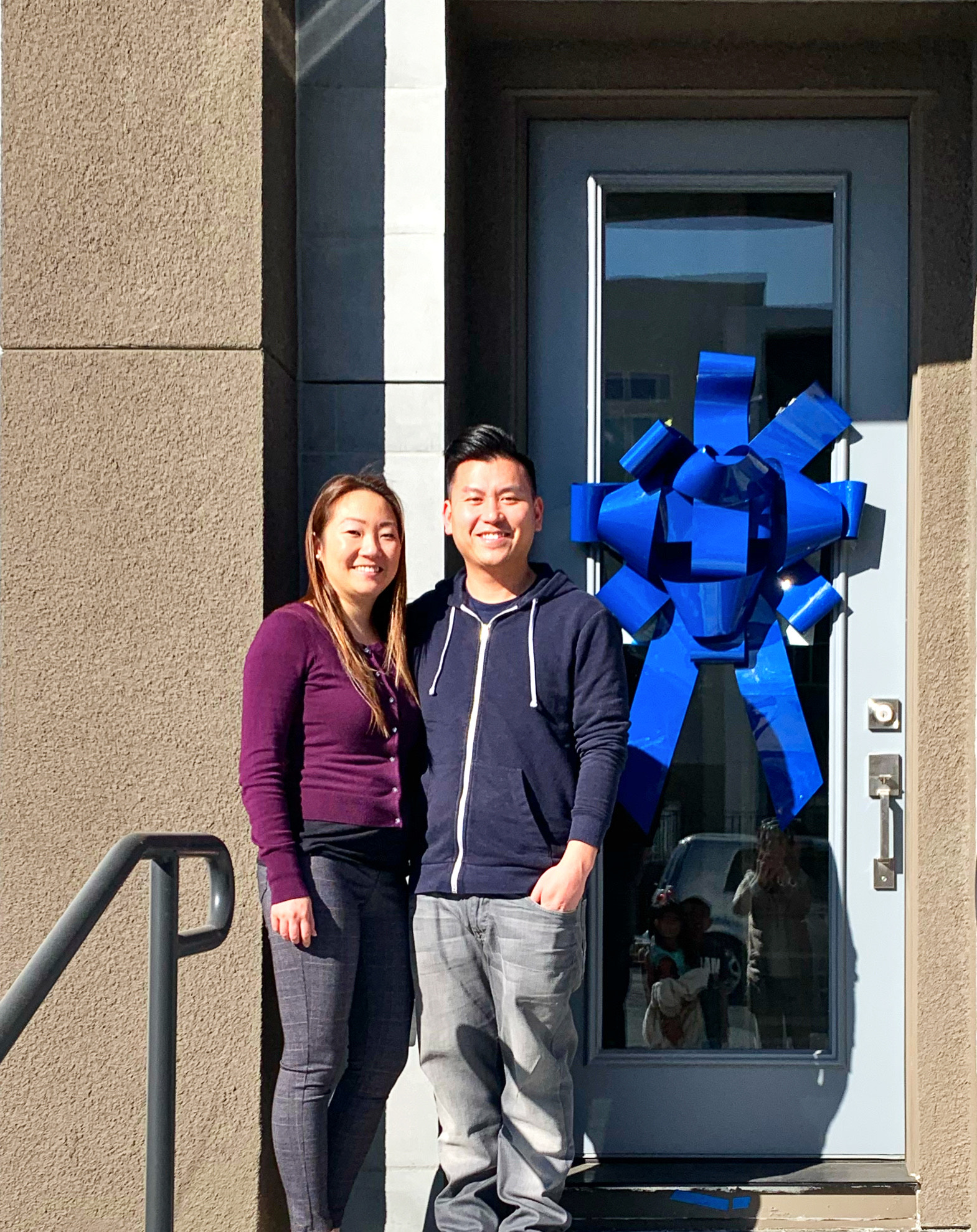 "Jennifer was amazing from the start to finish. She was extremely thorough and patient as she walked us through our first home buying experience. She listened to our needs and assisted us in determining what would fit best for US. She asked great questions to ensure we were thoughtful about our purchase not only for the present but for the long term as well. If you are looking for someone who will push and leverage for you, Jennifer is who you should partner with. She will always have your best interest in mind to ensure you're well taken care of. She is best in class!"






Bonnie and Derric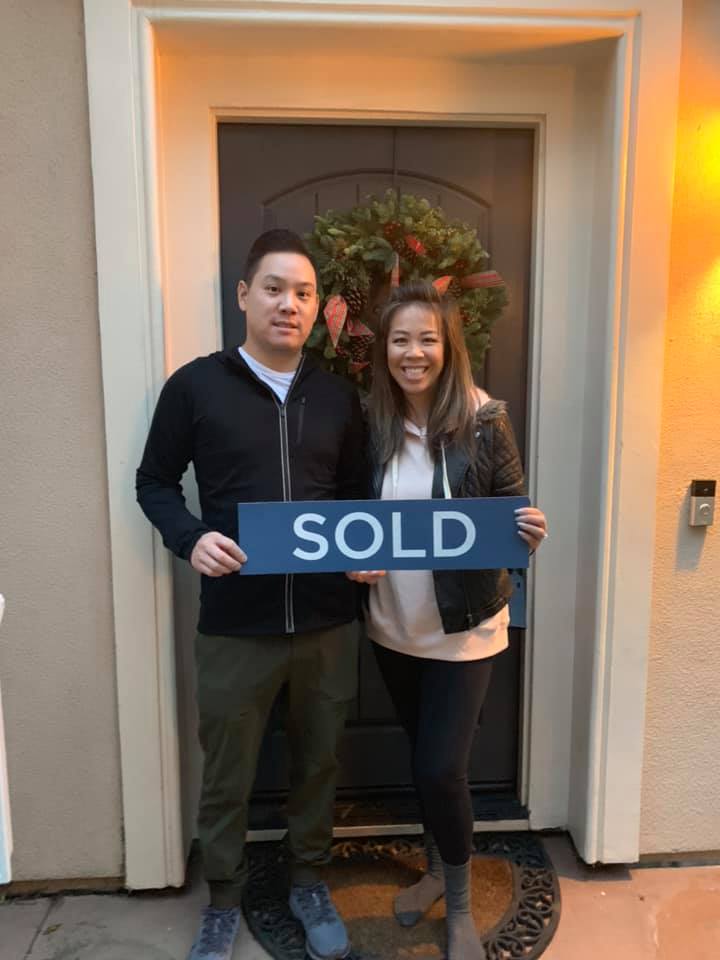 "This is Day 1 as new home buyers. My husband and I received our keys from Alan yesterday and couldn't be any more excited. Our story started back in October when I reached out to my college friend, Alan, asking about different options for buying a home. He was so helpful and asked to meet up over coffee to further discuss our future home buying plans. (And major thanks for treating us to Starbucks!) From that day forward, Alan and his team was so crucial to making our dream home a reality. We had found a property and Alan immediately scheduled a viewing with the selling agent. Everything was so seamless behind the scenes. Within a day after seeing the house, my husband and I decided to make an offer but little did we know there was another all-cash buyer who was also interested. Let me tell you, Alan's expertise, professionalism, and knowing how to work with emotional/nervous buyers were spot on. With all the real estate lingo, it can be overwhelming especially for someone who doesn't fully understand all the do's and don'ts of home buying. He worked with my husband and I on the offer strategy by factoring in all the elements of the other buyer and talked us through to a final offer price that was fair. He had worked into the wee early morning hours to get our offer package fully prepared. I think this 11th hour hail mary was what set us apart from the other buyer, and the selling agent was confident in Alan and his strong offer package that went unmatched. Fast forward 30 days later, after inspections, final loan docs, and closing escrow we are now proud home owners and we cannot thank Alan enough. He worked as a team, was confident, gave us confidence, and made this whole process wonderful. Alan Wang Realty is really the best of the best, and when our family outgrows this house, I will be contacting Alan in the future without any hesitation! Thank you Alan for the most amazing experience, and also treating us to the yummy i-Tea bobas. We are forever grateful to you helping us land our very 1st home!!"


Trika and Roman

"In one of the most competitive housing markets, Alan is a miracle worker. A couple years ago, my husband and I worked with Alan to buy our first home together. More recently, when it came time to sell and buy a bigger place, there was absolutely no chance we would have worked with anyone besides Alan.
From start to finish for each transaction, Alan has been nothing less than amazing. We never once felt pressured into doing something we did not want nor did we feel like we were ever making an uninformed decision. Alan was always available to talk through the options with us any time of the day. He would stay up late at night to go over all the documents and make sure everything looked right. Alan was always on our side and worked really hard so we didn't have to. He makes you feel like you are his only client.
Alan is a skilled negotiator. He always puts his clients first and truly has their interests at heart. We would recommend Alan unreservedly to anyone who is looking for a realtor."


Nipun and Niveditha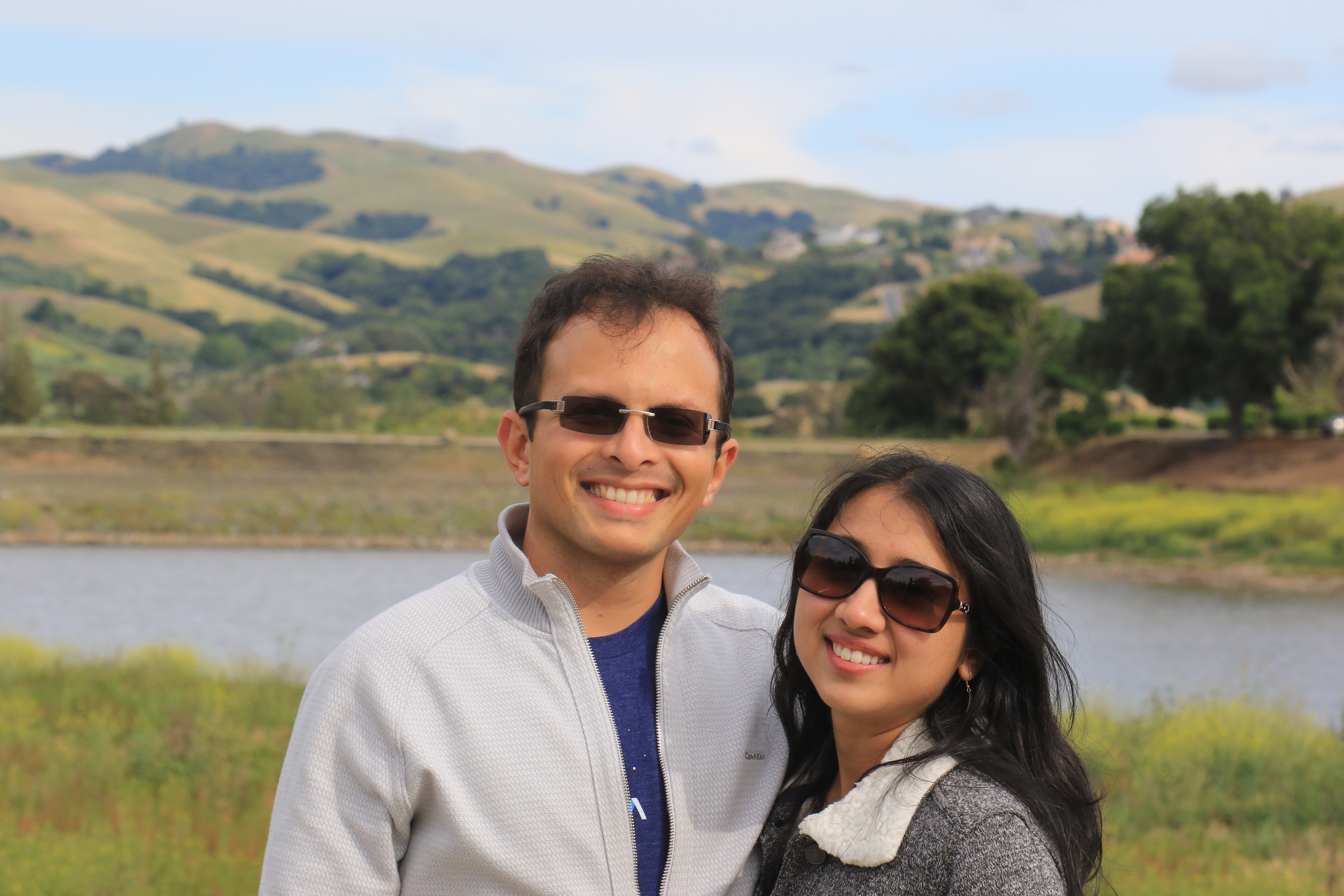 "Alan Wang helped us buy as well as sell our house. When we were looking to buy this house, he went above and beyond what we expected to help us close the deal. He gave us good advice, was patient as weevaluated the different options and overall, reduced the stress of the decision. I can truly say that we would not have bought our house without him.
A few years later, when we decided to move out of the Bay Area, he was there to help us again in selling our house. Unfortunately, this was also the time when the market switched from sellers' to a buyers' market. The sale ended up taking longer than we initially expected, and we had to move out of the Bay Area. We trusted him to take care of the sale for us and he did that magnificently. He continued to persevere, got a buyer for us and helped us close the sale while we were remote.
I highly recommend him to my friends and anyone else who is looking for an agent who is also your friend."


Kunal and Harmeet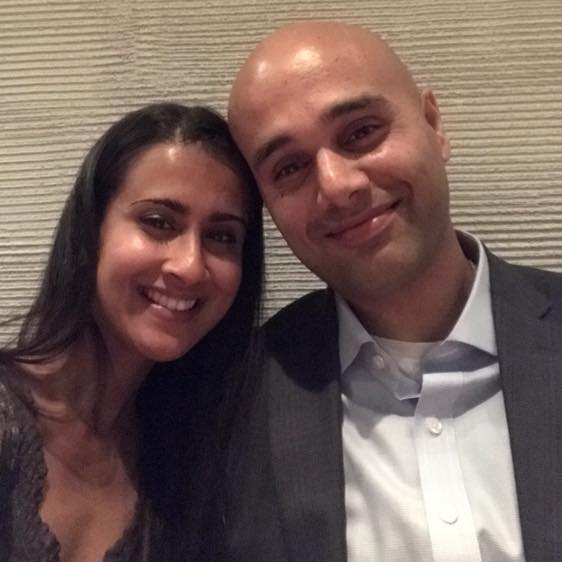 "This was our second time working with Alan on helping us with our house goals. We have built up a relationship over the years and we are so thankful we had him to help us sell and buy this year. Firstly a few years ago, Alan helped us make an excellent house purchase that we couldn't have made without his foresight, connections, and persistence.
Alan has such a focus on what exactly we need and want. So this year when it was time for us to buy another house and sell ours, we had the pleasure of working with Alanand the rest of the team. Everyone had same level of focus on detail, empathy, care, and professionalism. Again, if it wasn't for Alan's persistence, intelligence, open-mindedness, and creativity, we wouldn't have the house we are so very happy to have now and wouldn't have sold the previous house as quickly and as successfully as we did.
Throughout the whole process, not only were Alan and the whole Alan Wang Realty team on point, hands on, and excellent at what they do, but also the rest of the teams who they recommended to support our complex purchase and sale. Speaking of which, our house purchase and sale was a project management behemoth. Alan and the team truly were a central point for all teams (our sellers, our sellers, us, and our buyers) and we're so thankful that they were leading it. There were major financial, timing, and other implications and dependencies that were all connected. We were able to make the transition earlier than expected and pretty much with perfect timing.
In summary, thank you to Alan and the whole team. We are so thankful to have had them on our side and can't imagine working with anyone else."
Jennifer and Danny

"Jennifer is the best!!!! she helped us find the perfect home for our family! we are so happy that we chose her and her team when purchasing a new home she is very patient and always available when we had any questions and concerns. she walked us through everything, since we were a first time home buyer she made sure we understood everything before we closed. she gave us lots of choices and made sure we got the right price that fits our budget we love our brand new home thanks Jennifer you are truly a blessing!!! ANYONE WHO IS OUT THERE LOOKING FOR A HOME, I HIGHLY RECOMMEND JENNIFER SHE WILL FIND YOU THE PERFECT HOME!!!!!!"




Aashish and Preeti

"We had the most amazing experience buying a home with Alan. It was our first home and we were complete novices about the whole process: be it the bay area neighborhoods, good schools, disclosures or any aspect of home-owning. We were also buying during a time when bids were becoming inexplicably irrational in some neighborhoods. We are so thankful that we had Alan to guide us so sincerely in this otherwise daunting journey.
Alan is very professional, honest and pro-active. He tirelessly showed us more than 50 homes, advising us about the pros and cons of each place, what to pay attention to, what was easily fixable and what was not, what was good and bad about a certain neighborhood, how much a home and neighborhood is worth, steered us clear from irrationality, and in the process learnt our likes and preferences too. He addressed any concerns we had about disclosures, pricing of a house, renovation estimates; all the time being as prompt as prompt can get. He has a great strategy to make sure your offer is very competitive. In our case, we placed a property inspection contingency, and how Alan mobilized inspectors within 5 days to conduct inspections and provide reports was truly remarkable. There are times when we ourselves forgot to do something related to our home, but Alan had our back, like procuring permits for our home from the city, getting appointments from the termite company, etc.
As a buyer in a seller's market, we were always on the quest for a realtor who would be on our side, advise us with our money like it was his own, and help us get something that we would love. If you are searching for the same, look no farther than Alan! With his enthusiastic demeanor, great knowledge of Silicon Valley and high standards of ethics you'll almost be left missing the home-hunt!"
Angelina and Dan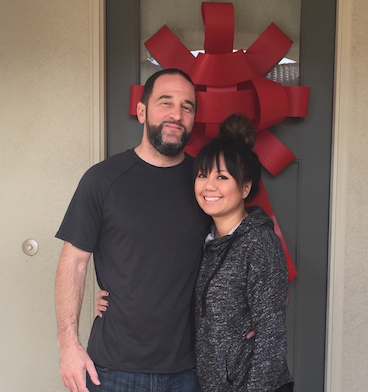 "I would not hesitate to highly recommend Jennifer to anyone who is looking to buy a house. She was incredibly thorough and very detail-oriented. She made sure to follow through on every one of our requests, and consistently went beyond what we asked for. She got us results that far exceeded our expectations and her communication was always timely and precise.
She is also great at negotiating, and is definitely someone you want on your side. I would use her again and confidently refer her to all my friends and family.
Med and Gina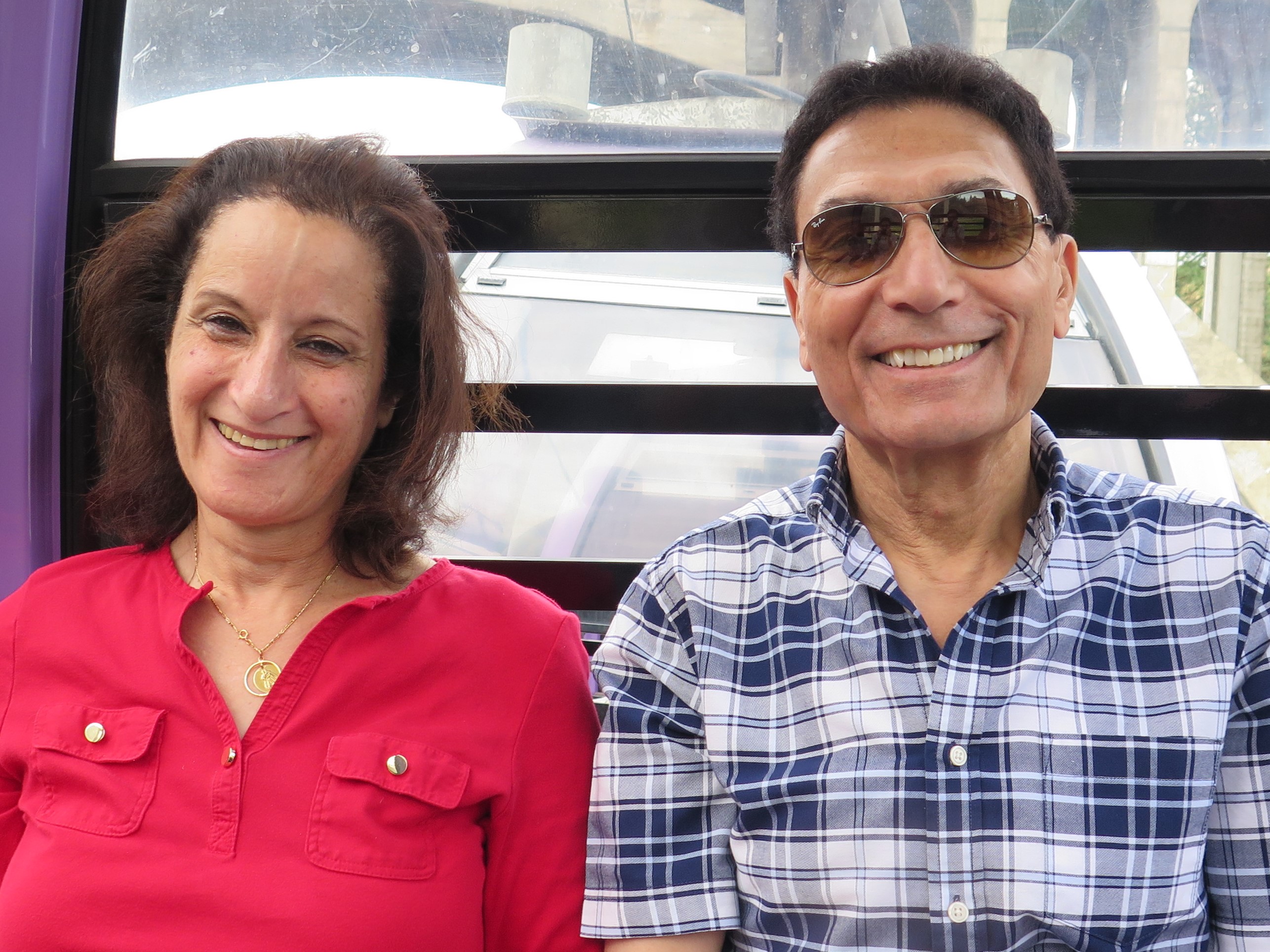 "I contacted Alan Wang Realty to help us sell our condominium at the Sonora in San Jose. My call to Alan was returned the same evening. The next day two extremely efficient ladies (Jennifer and Ashley) stopped by, surveyed the property, explained the next steps if we listed the property with them, and left a detailed brochure including market analysis with us. They also provided recommendations for the listing price.
We decided to list with them. All paperwork, property survey and cleaning, and property staging was completed in three days and the condominium was listed on the fourth day. Mailers with professional photos and experienced marketing descriptions were in the boxes of all neighbors immediately and open houses were scheduled on the fifth and sixth day which happened to be Saturday and Sunday. Plans were to allow few days before opening bids, however, offers came in right away and we accepted a pre-emptive offer almost 5% above asking price before the end of the weekend.
Alan, Jennifer, and Ashley worked diligently with the buyer, bank, and title company and ensured everything was ready for closing that happened within five weeks from the time we first contacted Alan. Throughout the process communication was extremely efficient. E-mails were returned the same day and phone calls were answered before the third ring.
We recommended this young, experienced, efficient, and highly proactive group to other members of our family and would not hesitate to endorse them to potential customers."


Miranda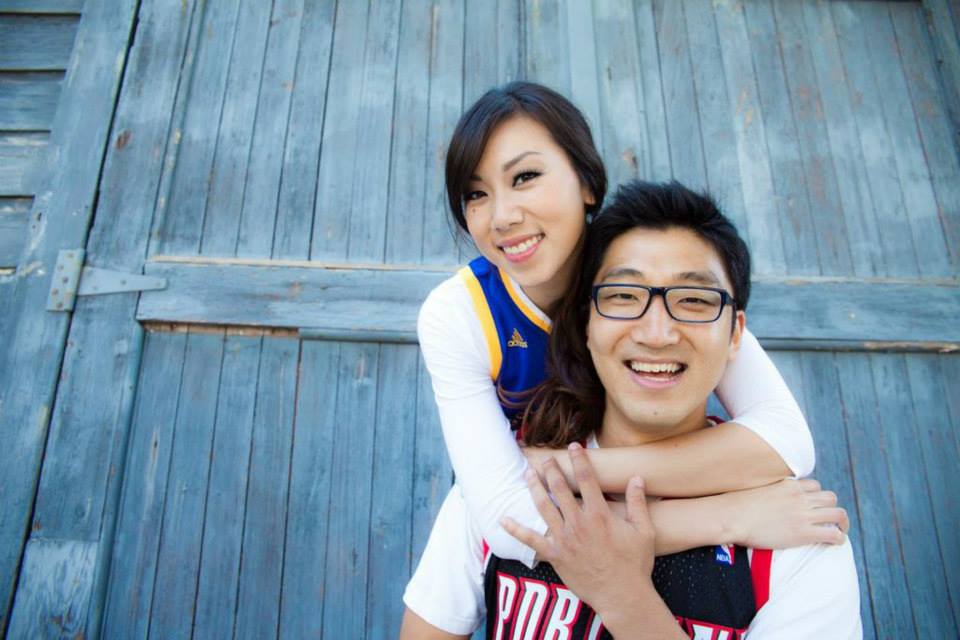 "Alan and his team are great in many ways and helped us to buy our house in an almost-impossible market! The 2 things that I appreciated the most from him and his team were 1) Their responsiveness. I am the type of person who has a ton of questions and is always trying to research and learn, so I know that to some my e mails and questions can be overwhelming. But Alan and his team always answered super fast and gave me all the info I needed to feel secure in moving forward. 2) Alan helped to set our expectations. Being in the market that we are in isn't ideal, but one of the reasons why we won our house was because we knew (as best as possible) what to expect and prepare for, which was a big plus and ultimately the game changer. I would recommend Alan and his team to anyone who is looking to win in this kind of crazy market! One of the reasons we chose to buy our house with him was because he had a proven track record of closing deals and winning homes for their clients. They really know what they're doing and who they're up against. Thanks Alan!"

Bob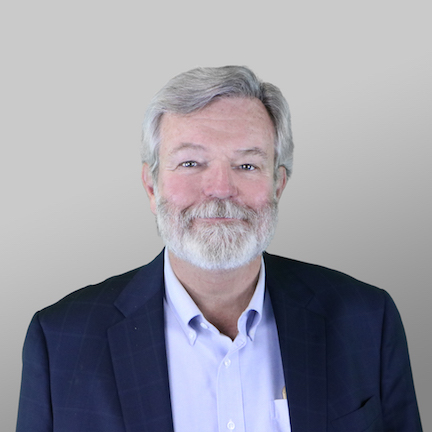 "Strategy, Action and Results characterize my experiences with the Alan Wang Realty Group. As a buyer, Alan's deep understanding of the real-time market bidding strategy, and follow-through after winning the bid, allowed me to complete a home selection and purchase against an incredibly tight schedule. Fantastic service from start to finish – I was overwhelmed!"








Ganesh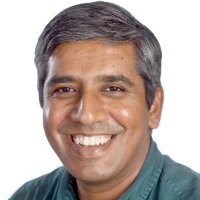 "I know Alan from our LinkedIn days and I found him to be an very professional with strong work ethics. When I found out he is also a reputed real estate professional, I sought his help for our first home. I had worked with couple of other agents in the past and my experience was very stressful. In this hot silicon valley market they were mainly interested in closing the transaction and moving to the next one. Working with Alan was very refreshing. He was knowledgeable about the market and the process. He took time to really understand our need. He was patient and gently guided us through the decision making process. When we found our dream home, he pitched our offer with a personal touch that helped us get it even though we were not the top bidder. With his strong connections with mortgage lenders we could secure our loan quickly and close the deal within 7 days. I would highly recommend Alan for your real estate needs. For Alan helping his clients buy or sell is not just a transaction. For him relationship matters. He will continue to be there for any help much after the transaction is done as he has been there for me."


Sai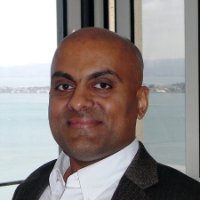 "Thinking about buying a home can be as important a decision if not more important than deciding which home to buy. I would recommend Alan and his team as your first point of reach out to share your initial ideas (maybe even concerns), have a healthy dialog and explore the 'art of the possible'.


When you do decide to shortlist homes and make an offer, you can be rest assured of objective, thoughtful and constructive perspectives. Alan and his tight-knit team brought a unique mix of empathetic listening, commercial clarity and true teamwork to help us make well informed choices along the way.
Call Alan and know you'll be in safe hands ..."


Daniel & Victoria


"Jennifer is a fantastic real estate agent. Out of the four real estate agents my wife and I have worked with, our experience with Jennifer was the best by far. From gathering our requirements to moving into our new home, Jennifer worked hard to ensure nothing was missed. She really went above and beyond after the closing of our home, helping us think through renovations and negotiate contractors. Jennifer provided so much more value than your typical agent, I highly recommend her."






Troy and Annie Okumura

My wife and I interviewed a few realtors to list our home in Santa Clara; and ultimately, we decided to move forward with Alan as from the jump, it was apparent Alan was genuine and trustworthy, personable, accessible, and diligent. Undoubtedly, our experience with him and his team proved that we made the right decision. From the outset of our relationship, Alan and his team were proactively engaged and kept us informed throughout the listing and the escrow process of our property. Although most of our direct engagements were with Alan, we appreciated all of the e-mail and text updates from his team with regards to the coordination of various work items needed to get our home ready to be listed to the timely open house activity updates. With Alan and his team, the whole is truly greater than the sum of its parts – this Team is world class. Not only was Alan and his team's execution efficient and with ease, they also received our constructive feedback with staging our home with sincere openness and swift adjustments. Alan and team were with us during the entire selling process, patient with addressing all our minutia requests, and promptly answered all of questions. We are grateful to have chosen Alan and his team to represent us in the sale of our property. Alan and team come highly recommended from someone that upholds high standards for himself and even more for those that he employs. Do your yourself a favor, hire Alan and his team today if you're in need of an exceptional and unrivaled real estate team!


The Koller Family


Alan and his group were fantastic in assisting us with selling our aging aunt's home in Los Altos Hills. They went above and beyond to help us with every aspect of the sale.

I highly recommend Alan and his team to anyone looking to buy or sell a property.


Deshraj and Shubhi


We were introduced to Alan and Ruben through a friend who worked with them to get a house. With the market going crazy in 2022, Alan and Ruben's team worked hard with us to find the best home. We are grateful for their services. His support team was extremely helpful and responsive, regardless of the issue. They helped us to prepare the offer from scratch without having to do much work from our side, and our offer was accepted in one day. We are enjoying our new house and thank the Alan Realty group. The entire process was a very positive experience for us as Alan always went above and beyond to ensure we were satisfied.
Looking forward to many more years of partnership with Alan and his team!

Carlos Lopez

Alan was an amazing partner in helping us sell our home! We have worked with Alan previously for buying and selling our home, and he has always been exceptional. This time, Alan helped us through extraordinary circumstances. My family and I moved to Arizona due to COVID to be closer to family. We did not want to be traveling back and forth with our toddler to have to prepare our home, do showings, etc. Alan and his team took care of all of it for us. They did the preparing, the showings, the selling, without us ever setting foot in California. This was such help to us and we are grateful to Alan and team.


Diane and Calvin

Alan represented us as sellers. He and his team are responsive. The vendors he works with are on time and professional (escrow company, staging, etc). We also found Alan to be more knowledgeable of the market than other realtors we interviewed.

Megan Tr

Alan represented us as sellers. He and his team are responsive. The vendors he works with are on time and professional (escrow company, staging, etc). We also found Alan to be more knowledgeable of the market than other realtors we interviewed.
Gene L

I highly recommend Alan and his team. They were excellent and worked well with each other. They were responsive, kept me informed, and always looked out for my interests. Alan has a high level of professionalism that I haven't seen in a long time from anyone else. You can tell he has great expertise and knows his markets very well. Every time I spoke with Alan, I can feel his honesty and how he genuinely cares about what's best for my situation. He would list options with pros and cons so I understood what I was getting into. He keeps it real. I never felt like he was trying to sell me anything, but gave me the wonderful feeling that he was genuinely helping me. He was natural, down to earth, detailed yet concise, and well planned. There were several situations where the natural process of selling a home tested us and each time he came through. He is a driver on getting things done. I can't say enough good things about Alan. I suggest giving him a call to see for yourself! I think you will instantly feel the difference from the other agents/brokers.


Adrien and Charlotte

Jennifer is awesome!! She's super responsive, knows the market very well, and on top of hat she's friendly! She listened and understood exactly what we were looking for. She went above and beyond and thanks to her we managed to close our dream house at a fair price. We could not have done it without her. We higly recommend her.


Simon and Danielle

Working with Alan Wang Realty Group was an absolute pleasure for our family. Immediately upon meeting Alan and Ruben, their deep knowledge of the market, their years of experience, and approachable, welcoming natures stood out to us. From start to finish, Alan's team led us through the homebuying process in a truly seamless way. They were always available to answer questions or offer guidance, all the while making sure that we felt comfortable and confident in the decisions that we were making. While the whole team was fantastic, our go-to guy was Ruben, and we couldn't have asked for a better partnership. Ruben is friendly, patient, professional, great with communication and knowledgeable. We confidently and eagerly recommend the team at Alan Wang Realty Group!

Reza and Ellie

Son you want to go to. He is so knowledgeable and so professional. He understands your needs and he tries to help you find your dream home. Alan's team works as a tech startup. They are available all the time to answer your questions, and they are so tech-savvy. Once you work with them you can easily observe the start-up mindset I am talking about. Alan himself is proactive, he does not wait for an issue to rise up, and he tries to address it in advance. He is organized, and most importantly super honest. He is also so personable. He is one of those guys you want to be friends with, and you feel you can rely on. Super happy working with him, and will do it again in the future!

Genevieve Cuevas

We have bought and sold 3 homes in the Bay Area with Alan. He is honest, transparent, trustworthy, knowledgable, and very responsive. He never pressures, always presents multiple options, and gives you comprehensive assessments. He's also super adaptable, and helped us sell our home while we were out of state. I highly highly recommend him and his team.


Tom Yip

Alan and his group helped us to put our rental on market in Campbell area few weeks ago, and sold it less than 3 weeks. They provided us very good advice on pricing, on maximizing the result on the $ we spent on upgrading, on staging the house, and more importantly providing a crew to finish the upgrade work in less than 2 weeks time which helped us the most.

Jonathan and Karen
As first time homebuyers, we leaned on personal experiences from family and friends for references of realtors. Hence, we came across Alan Wang Realty Group (AWRG). Alan Wang and his team is top notch. Their process was smooth and they're knowledgeable and responsive. They taught us the components of a strong offer and their website has helpful links which we found beneficial. That being said, we have to give a huge shout out to our realtor at AWRG, Ruben. Ruben exceeded our expectations as our realtor. He was sympathetic to our needs/wants in a home while my wife was 7 months pregnant during the peak of the pandemic. My wife and I know nothing about real estate and what to look and ask for during tours so Ruben was always there jumping in and asking those questions for us and assessing the quality of the homes. Ruben was just a text away if I had any questions or worries. We were very pleased to have him as our realtor for our very first home purchase. Thanks again!! - Jon, Karen, & Keanu

DJ Cho

Alan Wang Realty has an incredible team. I've sold five homes and this was by far the best experience. They were extremely professional and very responsive. The team made the transaction seamless and quick. I will be doing business with them again without hesitation.

Derek and Jan

We went to Alan in a very crazy, complicated time of our lives. We just had a new baby in the midst of a global pandemic and had little time/bandwidth to spare. The ask was to get our house sold at the best price possible during a very unprecedented, uncertain time... with the house needing quite a bit of work to show well... and boy did Alan and his team deliver.

We met with Alan to do a basic walk-through and turned over the house keys and let him work his magic. They fixed up the front yard, the back yard, worked some magic with paint and slight repairs and then staged the house masterfully. They toed the line between premium staging and minimizing costs like we asked and the house was beautifully ready to show.

Alan's team handled everything, and we barely lifted a finger during the whole process (really just responded to a few emails/calls, that was it). The house got a ton of traffic over the 5 days it was on the market and we got 5 offers. The winning offer was $200K over asking. Mic Drop. Incredible work Alan and team!! Very Grateful!!


Jarrel and Grace

"We were first-time home buyers—completely unaware of what the process entailed. Alan and Ruben immediately put us at ease after our first meeting, and we knew we were going to be in good hands. We can't say enough about how great of an experience we had with Ruben. We appreciated his patience, candor, and humor during the house search, and it was obvious how much consideration he put into helping us find houses that met our likes and excluded our dislikes. The house we ended up falling in love with was not even one that was on our radar, but Ruben went with his instincts and suggested we stop by to take a look. We put in our bid right after the COVID-19 pandemic started to get serious and shelter-in-place took effect. Alan and Ruben remained vigilant and proactive despite the sudden unknowns to the home-buying process. During the closing process, they remained in constant contact—following up with us and all other parties involved, and we finally were able to close on the house! Even after closing, Alan and Ruben have been extremely helpful in answering our questions and connecting us with reputable service providers. We have been so fortunate to have them with us every step of the way and highly recommend Alan and his team to anyone looking to buy a house in the Bay Area."


Dallas and Darshana

"Alan Wang and team have been exceptional throughout our home buying process! A special shoutout to our realtor Jennifer Tom for her time, effort, guidance and endless patience along the way! Our first meeting with Alan and Jennifer helped us understand what we were really looking for and this turned out to be a very useful checklist during our visits to open houses. They are extremely accommodating and work with your schedule/pace. One thing I really appreciate was their honest opinion about every home we shortlisted, they highlighted the positives as well as negatives which was really helpful as first-time home buyers. Jennifer is very sweet and was super responsive whenever we needed any help. All of our questions and requests had prompt replies. Thank you Jennifer and Alan for a very smooth and enjoyable home buying process, it wouldn't have been the same without you. Even now, after we're done closing Escrow, Jennifer and Alan are still in touch, helping and guiding us with our questions on home improvements and ownership. We would definitely like to work with them in the future. I would highly recommend them for your home search! Can't say enough good words!"

Gautham and Smitha


"Jennifer is an experienced and savvy realtor and we were very pleased with her services and partnering with her in our home search . She represented us as a buyers realtor and she patiently guided us in our home search, prioritizing our search based on a list of criteria we had and helping us find a safe neighborhood. Jennifer was able to read our likes and tastes really well and spent the time getting to know us better during our search.
Jennifer negotiated with the seller to maximize the list of items that the seller would pay for to be changed or fixed even though we were the second highest bidder . She also arranged for contractors in a moments notice to get the home fully inspected and made sure that we know of all issues before we got into a contract and also kept the seller informed so that we can negotiate with the seller to fix issues that came up during the inspection , which is rare given the high demand for homes. Alan Wang realty also helped us in finding a preferred lender and getting us great rates and closing the loan on time . Overall we were very pleased and we would rate Jennifer 11 out of 10 for outstanding customer service and for her patience in answering all questions promptly. We made new friends after our move and we look forward to working with them again and we would highly recommend Jennifer to anyone who is in the real estate market in the Bay Area."

Rene and Krisz

"Alan and his team are very easy to work with. They've made the whole process of buying a new home very straightforward. I highly recommend working with them."

Roderick and Rebecca

"We had the privilege of having Jennifer Tom represent us as our realtor and we couldn't be more impressed. Jennifer is so knowledgeable and professional; she knew the right questions to ask when we didn't- and we are so grateful for that! She is very diligent, and knows the ins and outs of realty; she made the process of buying our first home very pleasant. She had our backs when we ran into a couple of hiccups on our end, and represented us exceptionally well. We would highly recommend her. Thank you Alan Wang Realty for helping us find our first family home that we absolutely love!"

Emma and Bobby

"Hands down one of the best and most professional experience I've had in purchasing a home! Alan, you made this whole experience smooth sailing. Thank you for being there and for giving us your undivided time in finding our dream home! *with a Notebook porch as a bonus!"


Marlene

"I have been buying and selling real estate many times over the years. Jennifer Tom is a standout in the real estate field, and far above anyone I have ever worked with. She (and Alan Wang Realty) have the most efficient system I've ever experienced. No question goes unanswered. No scheduling dates are ever missed. And every client's quirks are tolerated.


I had the experience of having Jennifer Tom as my agent for both the selling and the buying side. My agent on the buying side fell short, and Jennifer stepped in with a vengeance. Not only did she expertly complete the negotiations to close on my house, she found my new house, (100 miles away). She, again, initiated testy negotiations and closed on both properties two days apart.
I could go on and on. Just know that Jennifer always had my back. And her astute counsel always put me at ease. She never steered me wrong, with humor and professionalism."


Raymond Tang

"Jennifer has been instrumental to my house search. I could not be more satisfied with her extensive knowledge and ability to negotiate for you. It took a few months to finally find the one for me, but I can definitely say it was all worth it, and I couldn't be happier! Rest assured that if she's helping you with your house purchase, that she's doing everything possible with the utmost integrity and transparency. If I could do it over again, I wouldn't go with any other realtor other than Jennifer. Five star service all around!!!"


Joyce Wang

"Jennifer and her team helped my fiance and I find our first home in Sunnyvale! She really took the time to understand our preferences and always made time to show us around different houses on weekends. Once we were ready to put an offer down, she walked us through the whole process and answered all our questions. She also has good advice on furnishing the place and has a good eye for design! Jennifer is always super responsive and on top of everything! If you're looking for a real estate agent, I highly recommend choosing Jennifer and her team. They'll definitely help you find what you're looking for!"

Manoj and Deepa

"My wife and I worked with Jennifer (and team) for several months since Fall of 2017. In retrospect, what we asked from Jen and team was extremely demanding with multiple constraints. They exceeded our expectations at every step. During a time, which is expected to be stressful, was made pretty easy and enjoyable, thanks to Jennifer. She was great with her attention to detail and ability to stay on top of multiple threads. She is diligent and prompt with her communication which helped us make decisions with a good perspective throughout. I strongly recommend Jennifer and Alan to anybody looking to hire a good realtor in the Bay Area."


Summer & Anthony


"Alan and his team were amazing! They had our house on the market and sold within a week! They worked together to make something that is typically a stressful process, an easy and seamless one for us. From the property inspections, to putting the house on the market, the sale, and then closing the loan transaction, everything went so smoothly. I would highly recommend Alan and his team if you are looking to sell your house. They are in touch with the highly-competitive market that we live in, and are able to use their knowledge and strategies to get the best for their clients!

We are so glad we chose to work with Jennifer to help us find our new home. She is so knowledgeable with the current market conditions, which is essential in this highly-competitive Bay Area market! She researched houses, found ones she thought fit our criteria, got us in to see the house before it was listed on the market, and gave us the best advantage when we went to put in our offers! We looked at countless houses since we were very particular about what we wanted, and she always kept our interests in mind throughout the process. She was there to answer all of our many questions, and was available through text or email at any time of the day. She truly goes beyond her duties and it shows just how much she cares about her clients. Her level of commitment is unmatched! Even once we had found our home, she was still there to offer us suggestions from moving companies to remodel specialists and any other needs or questions you would have when moving into a new home. She has been so thoughtful throughout this whole process. Even when we worried if we would ever find the perfect house, she would just say to trust her and trust the process. And she was right! We found our dream home and couldn't be happier with the way everything worked out. I highly recommend her if you are searching for a new home! She truly puts one hundred percent effort into finding her clients the best home possible and always keeps their needs as a priority. I feel that in a market as crazy as ours in the Bay Area, you need a realtor who you can trust and depend on and who will always be doing what's in your best interest. And that is exactly what Jennifer does!"

Cindy & Vincent

"Alan and Jennifer were absolutely fantastic! This was our first time buying a home, so we were obviously very confused. But Alan and Jennifer were there every step of the way to guide us and explain everything. Whenever we had questions, they had the answers to us by the end of the day, if not sooner. Even when we had our doubts, Alan and Jennifer were willing to go above and beyond to get us the home we loved. We are so incredibly happy, and there's no way for us to thank Alan and Jennifer enough. We highly recommend the Alan Wang Realty Group!"

Will & Carvie
"It was so great to be able to work with [Alan] and Jen. Jen is just marvelous. You have a fantastic team that make dreams become reality. Carvie appreciates your team commitment to strive for the best. It was a fun and exciting experience for us. Thanks again to both [Alan & Jen] and the team!"


Anna
"We worked with Alan to sell our townhome and to purchase our new home earlier this spring. Alan was very knowledgeable, answered all our questions, and guided us through the crazy Bay Area housing market. He was always on top of everything that needed to get done, and was always very responsive to our emails and text messages, no matter what time of day (or night!) it was. We got a great offer on our townhouse and had are very happy in our new home. We highly recommend Alan for any of your real estate needs."

Christian

"Alan and Jennifer have been very helpful and resourceful throughout selling our previous home and buying our current house. Alan and Jennifer prepped me in a very educative way before we started the process. There were a lot of questions during the process but Alan and his team were able to address our questions and concerns. It has been a very positive experience and Alan and Jennifer have made the process smooth."


Maggie

"I worked with Jennifer and Dwayne [East Bay Partner], I must say both of them made me feel so comfortable and at ease. From hunting for the house to closing, it was quick, easy and comfortable. At no point in time did I feel the pressure of being on my own in this entire journey. I must place on records Dwyane's turnaround time and responses to the silliest of my queries:-) Thanks guys for helping me buy my first home in the US, you made it a pleasurable experience."




---